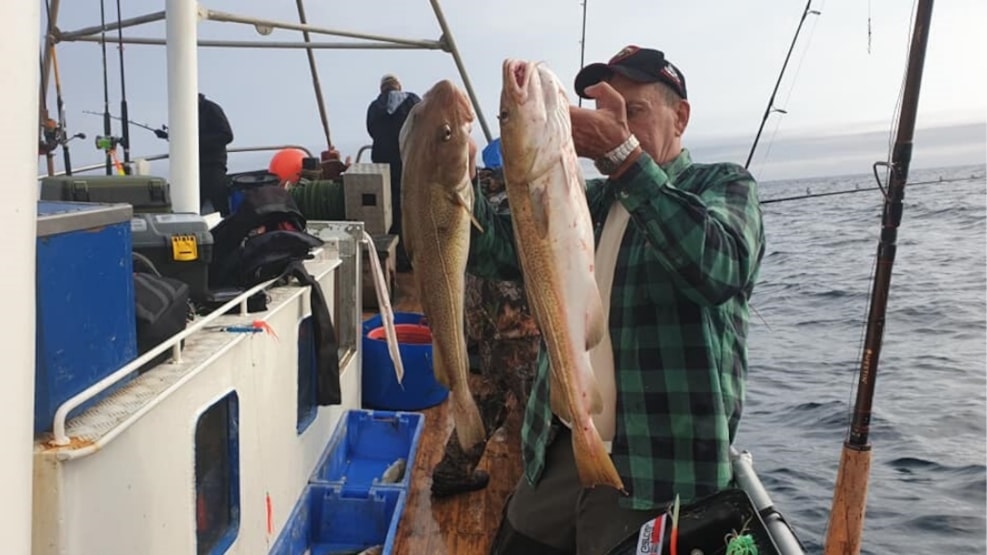 Maagen - Sea Angling
Angling trip with Maagen on the North Sea from Vorupør in Thy
Take an adventurous fishing trip at sea on the Yellow Reef, where it is teeming with cod, long, hake, catfish and catfish. At a few shipwrecks in the area we catch dark and light sail.
Join "Maagen" on deep sea fishing on the Yellow Reef and other reefs in the North Sea.
When everyone has come on board, the game master tails us out from the beach, which is the technique that has been used in Vorupør for 70 years.
We sail out to one or more fishing spots, which are suitable for picking cod, among other things. At the Yellow Reef you can catch cod, long, hake, catfish and catfish. We also visit 3-4 large shipwrecks where it is possible to catch dark and light sail.
While fishing, we show you how to clean and freeze your catch and inform about fish fillets when we land. You can also get your catch frozen (rent a space in the freezer) - it costs approx. DKK 30 per day per person.
Beverages (beer, water and coffee) can be purchased on board. Bring your own lunch box and remember that sea air adds extra appetite! We don't have a fridge on board, but lots of ice cream!
The fishing trip usually takes 9.5 - 10 hours, but can be changed by appointment if you are a group.
Remember warm clothes, rubber boots and sun protection - salt water and sun are strong at sea!