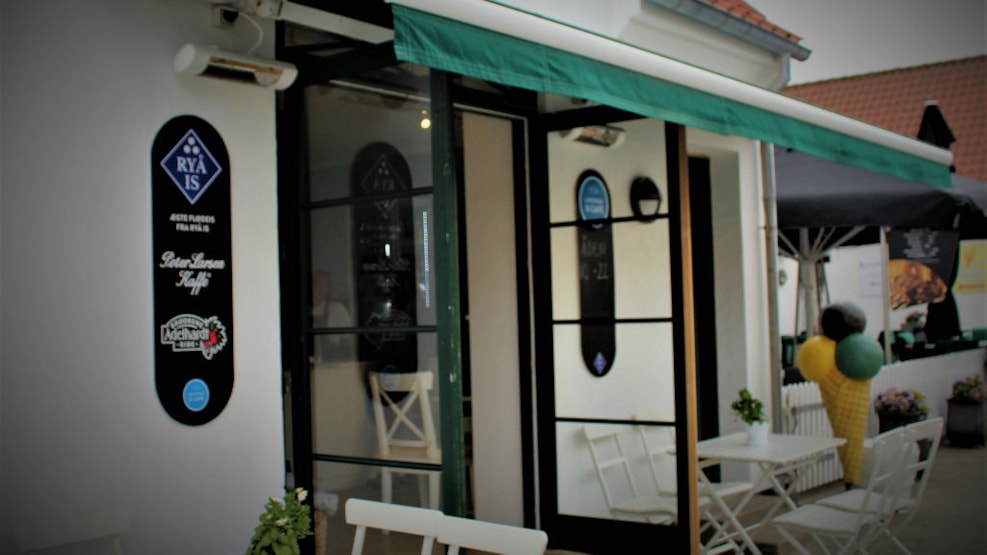 Lønstrup Iscafé
Lønstrup Is Café is located in the heart of Lønstrup and offers delicious Ryå ice cream.
Lønstrup Iscafe
We serve delicious Ryaa ice cream. Choose between an old-fashioned waffle and many varieties or a delicious soft ice cream with vanilla or licorice.
Always homemade guf and many kinds of sprinkles.
We also serve really good coffee, hot cocoa etc.
In the summer you can enjoy a cold iced coffee or a milkshake made on ryaa ice cream - and spring and autumn hot cocoa with whipped cream and marshmallows.
We also sell ryaa is to go - both mixed with optional scoops or 800ml boxes.
We are looking forward to seeing you!
Season: Easter to fall
VisitNordvestkysten © 2023