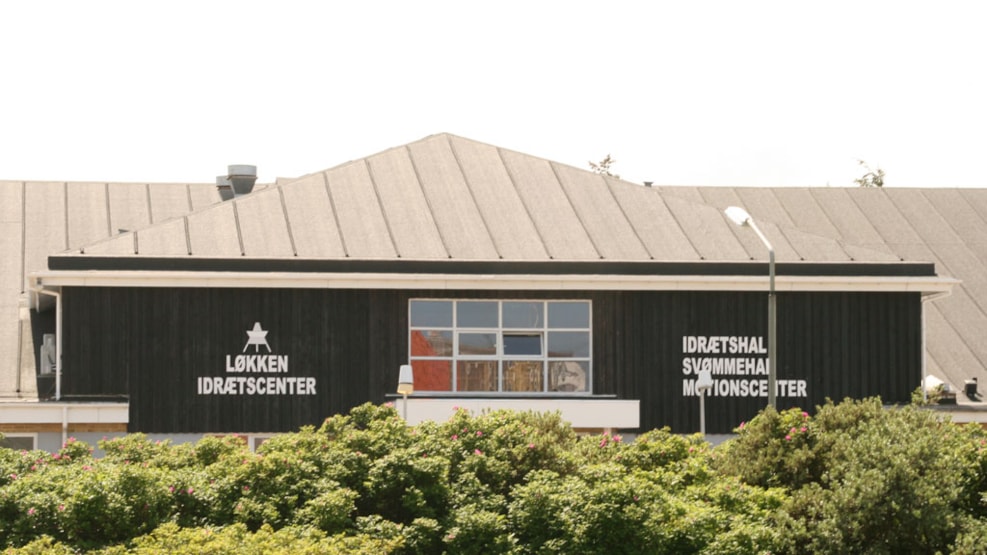 Løkken Sports centre and Hostel
Løkken Sports Center offers several different facilities that you can make use of. This includes both sports activities, swimming pool and Hostel. In addition, you can also attend training sessions and camp schools. They are centrally located in the heart of the seaside resort of Løkken, with less than a five minute walk to the beach and the pedestrian street.
Swimming pool
The swimming pool is modern with low-chlorine status and the Sports Center believes that water quality is absolutely crucial - that's why you can always read all measurements on their website.
There are several different facilities you can make use of;
25-meter pool with six swimming lanes, 3- and 1-meter flip-flops and a temperature of approx. 26.5 degrees.
Warm water pool with bobble zones, massage jets and 33 degrees.
Spa bath with room for seven people with a temperature of 37 degrees.
Sauna divided into ladies and gents with room for 10 people in each.
Slide, where you go around both inside and outside.
Fitness center
The fitness center is modern, with the option of guidance from a certified DGI Fitness instructor. You can join with both ongoing membership, clip cards and day tickets.
With your ongoing membership, you can participate in various activities, such as bike classes, swimming cross and water gymnastics.
You also have the option of having your own training program made and, as something new, you can also have a body analysis scale made with the guidance of a Fitness Instructor.
Padel tennis
Padel tennis is an easy sport to get started on - it's easier and faster to learn than other racquet sports. It requires less strength and technique and is less physically demanding.
You can come and play padel tennis at the Sports Center and this takes place through the rental of an outdoor court, where you also have the option of renting bats.
Sports hall
Modern sports hall for all purposes - only the imagination sets the limits. Here there is both handball, spring fairs, concerts and camp schools.
Hostel
The hostel has over 20 rooms, where there are both double rooms and family rooms. All rooms have their own bath and toilet, and you have access to a shared kitchen.
VisitNordvestkysten © 2023