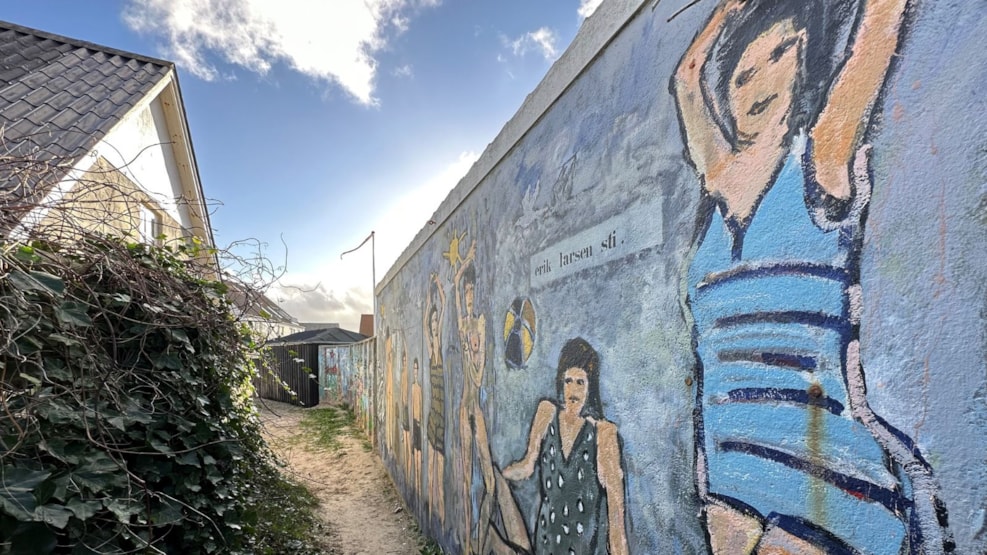 Løkken Art Trail
Løkken art trail is an experience for all family members. It is a unique art trail along roads and paths in Løkken. It is the family activity, which is open all year!
Løkken art trail is a tribute to art and artists in Løkken and has a stretch of 6 km. It is an experience-path with art, which represent the village environment by the West Coast. It runs by small secret paths with playgrounds and recreational areas. On your way you will meet more than 40 art works – among these are 25 murals, sculptures and fun children activities.
You can start at the trail right where you are, but we recommend starting by Løkken Museum at Nørregade 10 by the art "Natures Way".
The Path has sustainable references to the 17 world goals.
Maps for the art trail and a painting book can be collected at shops in Løkken.