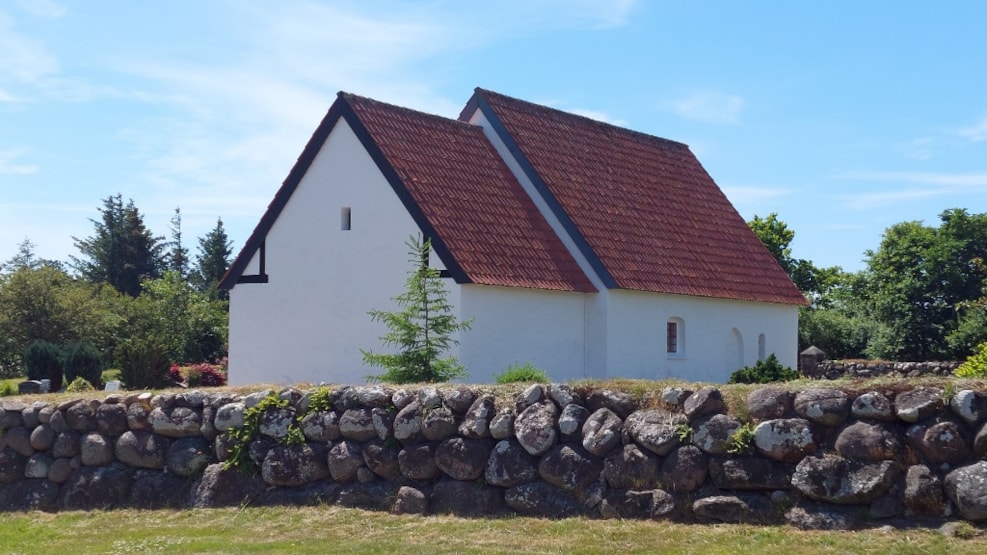 Lodbjerg Church in Thy National Park
The small Lodbjerg Church in National Park Thy is one of Denmark's two smallest churches with room for only 50-60 people.
The church is probably built between 1490 and 1540 in the late Gothic style.
At Lodbjerg Church's west gable is a bell tower in timber.
The church has two late Gothic frescoes: Mary as queen of heaven and the copper serpent in the desert.
Lodbjerg Church was decorated and colored by the artist Maja Lisa Engelhardt in 2008.
The church is located southeast of Lodbjerg parish - very lonely surrounded by dunes.
From the cemetery there is a beautiful view of Flat Lake all the way up to Vestervig Church. Lodbjerg parish is very small. About 40 people live here. The parish had previously been ravaged by the sand escape.
The church must have been moved twice, while the parishioners avoided the sand escape.
VisitNordvestkysten © 2023