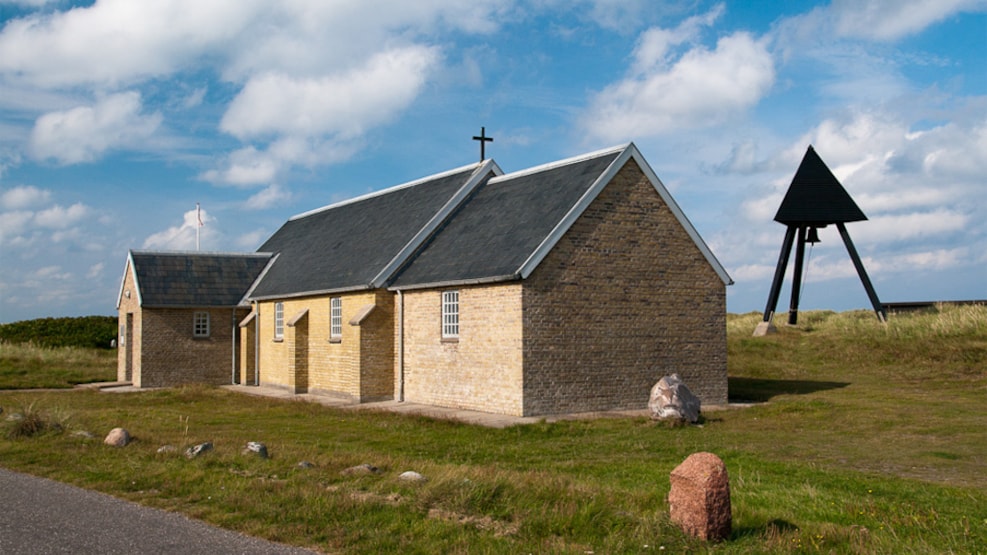 Lild Strand Church
Die Dorfkirche Lild Strand Kirche in Thy ist ein ehemaliges Bootshaus aus dem Jahr 1883 für das Rettungsboot von Lildstrand und wurde am 2.4.1950 erstmals als Kirche geweiht.
A plaque hung in the porch states that the church "was inaugurated on Palm Sunday, April 2, 1950, in this building, which was erected as a boathouse for the rescue services."
Free-standing bell stack with old bell from Lild Church (cast by Arent Kleiman in Lubeck 1674). It's about. 100 seats.
Sculpture "Stonefish" belonging to the fishing village erected at the church in 2002.
Lildstrand Church has no cemetery.
Saturday-Sunday open by appointment.
PHOTOS: Niels Clemmensen
VisitNordvestkysten © 2023