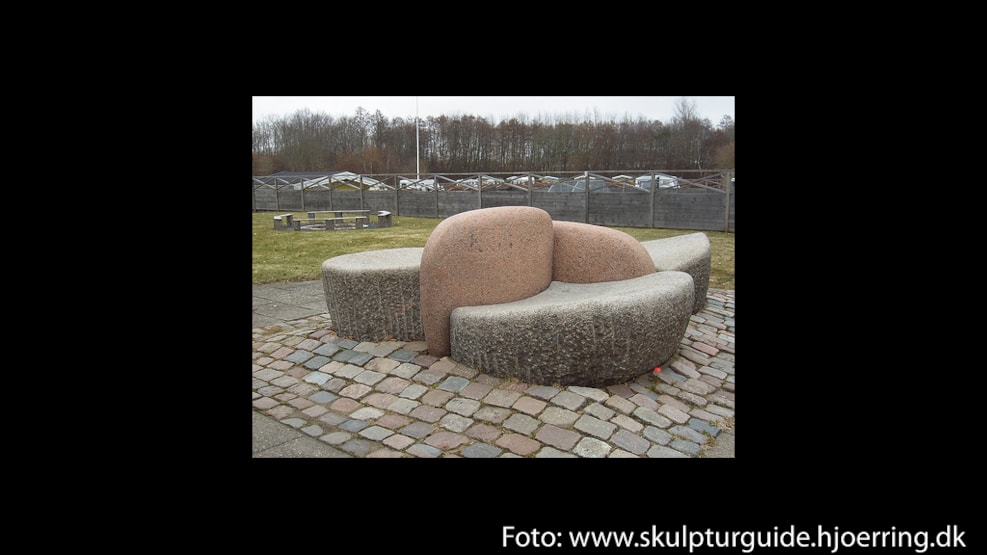 Levende Sten
"Living Stones"(LEVENDE STEN). Sculpture made from Bornholm granite. Christensen, Ole 1971, Hjørring
Like heavy, living bodies, the softly formed stones lie on the edge of the pool, and invite the viewer to bask after bathing.
Ole Christensens sculpture follows the stones original contours but with artistic chiselling creating smooth and rough surfaces enables the sculptor to portry a refined image of light and shadow and noticable and hidden depths.
Like heavy bodies the soft formed stone sculpture at the edge of the pool invites you to relax and let your body dry whilst basking in the fresh air after bathing.