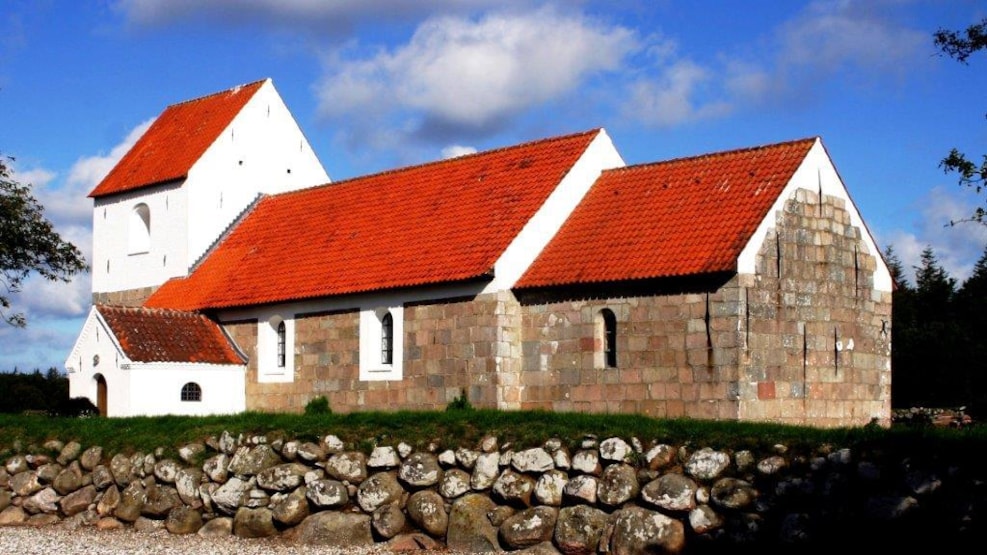 Lerup Church
Lerup Church is place in the middle of the picturesque landscape that surrounds Fosdalen.
The church is historically close connected to the holy spring in Fosdalen.
The church was built in the end of 1100 and initiated to Vor Frue (Virgin Marie). The tower is from year 1500. The porch is of newer date. The altarpiece is from the second half of the 1600 century (constructed in this church around 1750) and the preacher chair is from the beginning of the 1700 century. There are calcium paintings in the vaults. The baptistery is decorated with celtic pictures, that tells a story about the start of Christianity in Denmark.  
VisitNordvestkysten © 2023