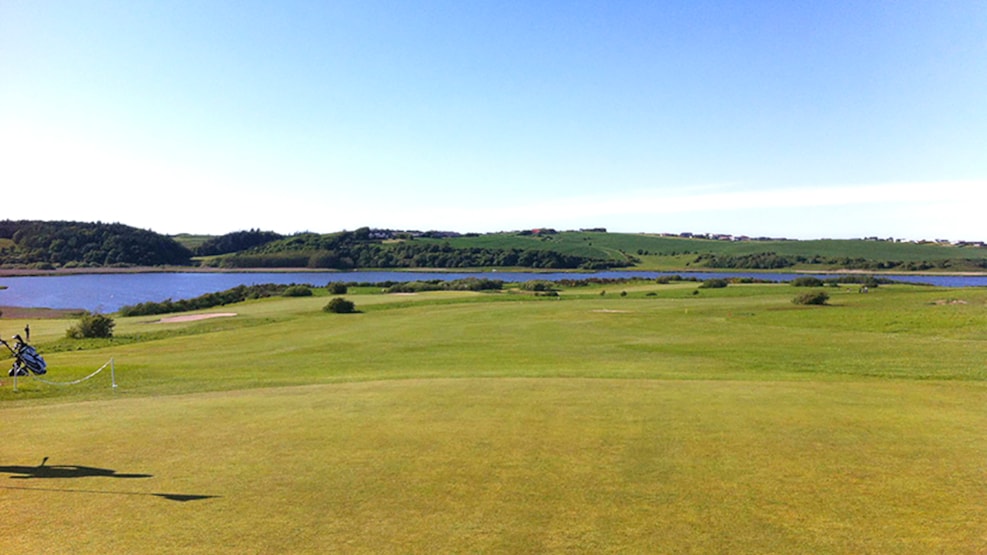 Lemvig Golfklub - golf course with magnificent views of the Limfjord
Lemvig Golf Course's hills were created by the ice age and are only 2 km from Lemvig town center.
Lemvig Golf Course overlooking the fiord.

Lemvig Golf is an 18-hole golf course very similar to Sea Side Courses in Scotland. The golf course is almost without woodland close to Horn Lake and the fiord Lem Vig. There is a nice view of Lem Vig, and the west wind is something to be reckoned with, both as a fellow payer and as an opponent.

The golf course, which is situated only two kilometres from the centre of town, is designed by Frederik Dreyer. There is always plenty of space for both green fee players and local club members.

The new clubhouse has changing rooms, bathrooms and a living room. You can also buy sandwiches, beer and water.

The club collaborates with Hotel Nørre Vinkel in offering accommodation in connection with a golf holiday.
VisitNordvestkysten © 2023