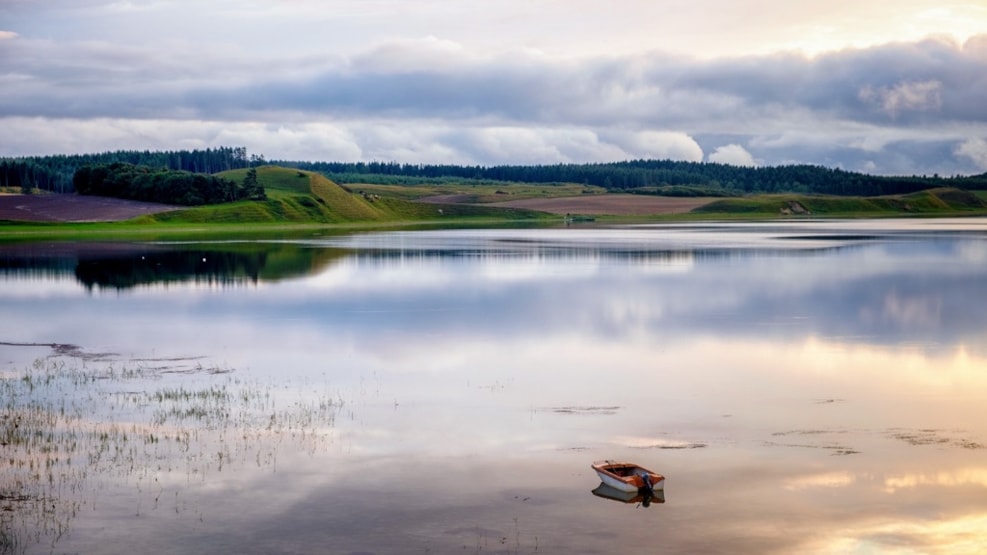 Lake Angling in Nors Sø and Vandet Sø in Thy National Park
The two large lakes Nors Sø and Vandet Sø are both among the cleanest in the country.
They are so-called karst lakes, ie nutrient-poor lakes on calcareous bottoms, which have an inflow of water through cracks in the lime.
The lakes are over 20 meters deep, and are former sea bays, which were cordoned off during the land uplift since the Old Stone Age.
Nors Sø is a part of both Hanstholm Wildlife Reservation and Thy National Park.
Here you can catch eel, pike, perche, roach and whitefish.
You are allowed to fish with a rod from the sign east of the camp fire site to the next sign about 1400 meters towards the east.


Vandet Sø one of the most beautiful lakes in Thy, and is a popular get-away spot for the locals.
Here you can catch freshwater fish such as eel, pike, roach, perch and whitefish.
You are allowed to fish with a rod from the parking area on Egevej to the sign about 800 meters further north.

NB: We recommend that you wear waders because you need to enter waters.


Rules for angling in the lakes
Everyone between the ages of 18 and 65 must have the statutory angling license, which can be purchased online at fisketegn.dk

Purchase special cards, which can be purchased from the Danish Nature Agency, Søholtvej 6, 7700 Thisted, tel. + 45 7254 3000.

You may only fish with rod and line and only from shore and sea edge.
You can fish with all kinds of natural and artificial bait.
due to the risk of infection, dead and live bait may only be used in the lake from which they originate.
Do not feed.
Take the greatest possible account of the lake's bird life and the area's forest visitors.
Leave the area in the same condition you want to find it in.
VisitNordvestkysten © 2023