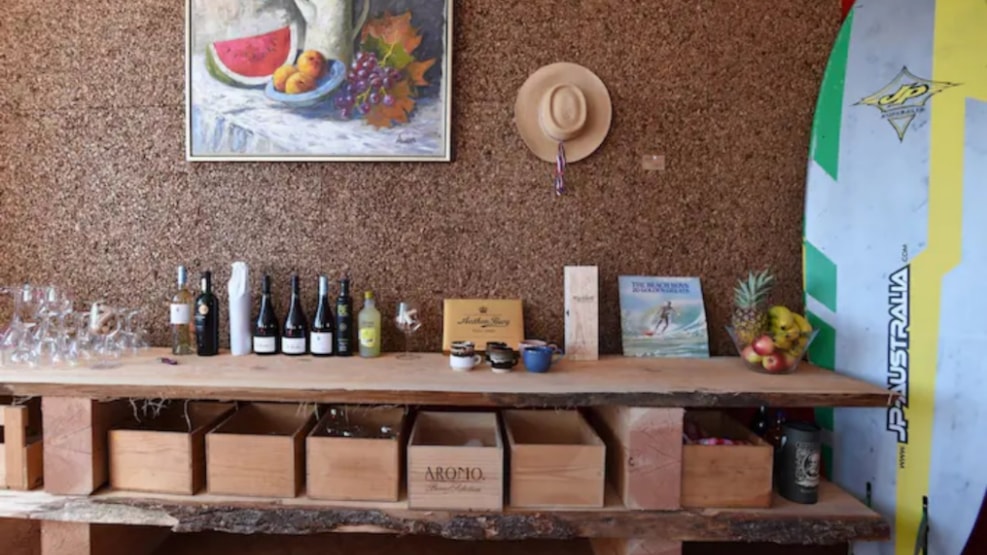 La Ola - Guesthouse
Our house - La Ola was built by the Germans during the war, a solid building with a certain soul. We highlight colors and rustic wood to create an informal atmosphere.
We are fascinated by the raw nature with the North Sea and Thy National Park, which is right outside the door.
Here is a paradise of opportunities to use the sea on a surfboard or nature on land for bike rides, hikes or find places with tranquility and few people. We rent both MTB bikes and surfboards.
Our house is furnished with wine shop & wine bar from own Chilean import. In addition, we offer good coffee and have a large collection of vinyl records in our living room that guests can freely enjoy.
We also arrange wine tastings and live music several times a year.
Take the opportunity to visit some of the surrounding attractions such as Bunkermuseum Hanstholm, Hanstholm Havn, Hanstholm Madbar and Det Gamle Røgeri in Hanstholm.