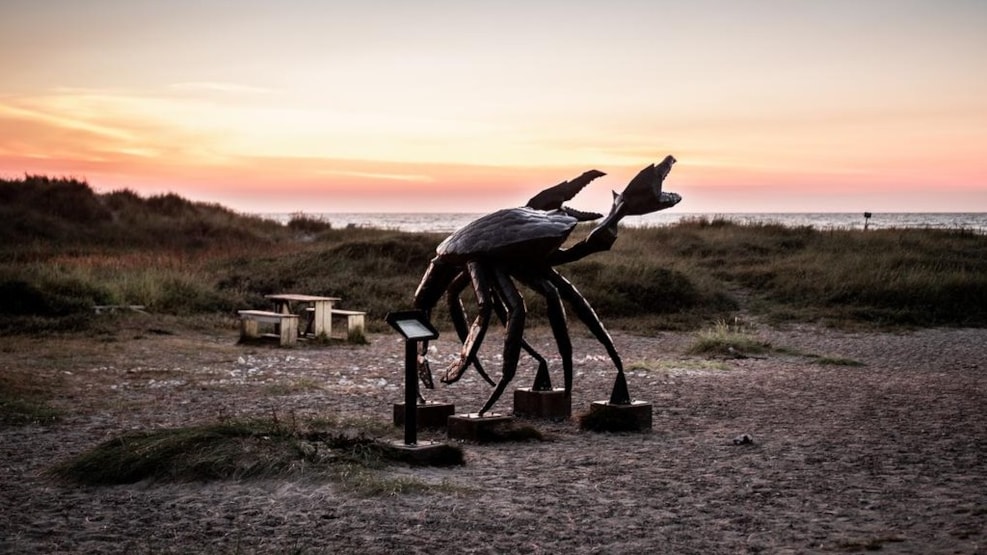 Krabben
Krabben ("The Crab") at Slettestrand started as a fun project, which has now become a landmark on the beach.
Krabben is a 2.5 meter high, black iron sculpture of a crab in attack position. It was set up at April the 4th in 1981 by Erik Nielsen, a jack of all trades from Frederikshavn.
Krabben is a replica of a real crab in the ratio: 1:25.
According to Erik Nielsen the idea started for fun when he had a new welder to trial. But when the work took shape, he worked eagerly, and ended up with a replica of the eight-legged sea creature with big claws. According to Erik Nielsen the sculpture fits perfect for the sea  at Slettestrand which is harsh - exactly like Krabben.
VisitNordvestkysten © 2023