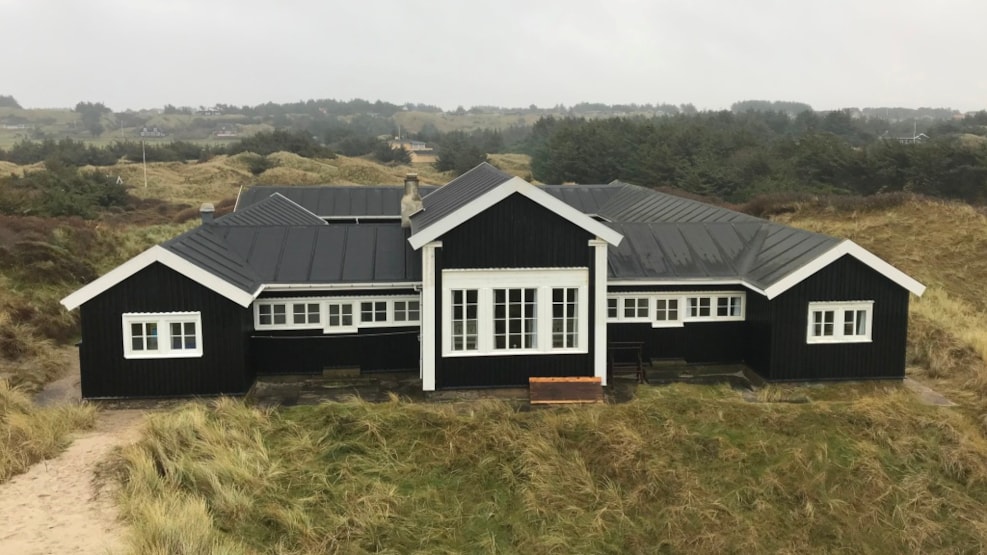 Klitstuen
The School camp Klitstuen is located in Vendsyssel, approx. 34 km northwest from Aalborg. There are approx. 1,5 km to the bathing town Blokhus, which is south from Klitstuen. The area is a typical summer house area around western Jutland. There are plenty of ocean, beach, dunes and plantations and if you want to go on longer excursions, then there is a lot of exciting attractions nearby. 
Klitstuen is from 1916, originally built as a summer house for a rich family. 
In Klitstuen, as the name indicates (klit=dune), are you close to one of Denmark's most impressive coastal areas. You just have to go over the dune, then you can see the wide, firm beach and the impressive ocean. It is a perfect spot for activities involving the ocean, beach, sand and wind. 
Klitstuen is built around a tile constructed farm-place, which is suited for playing with balls and having a good time. You can also use the wide beach for sports activities. 
Klitstuen has 55 sleeping spaces shared on 17 rooms (1, 2, 4 and 6 per. rooms)

Klitstuen can be booked on phone: +45 33254425
VisitNordvestkysten © 2023