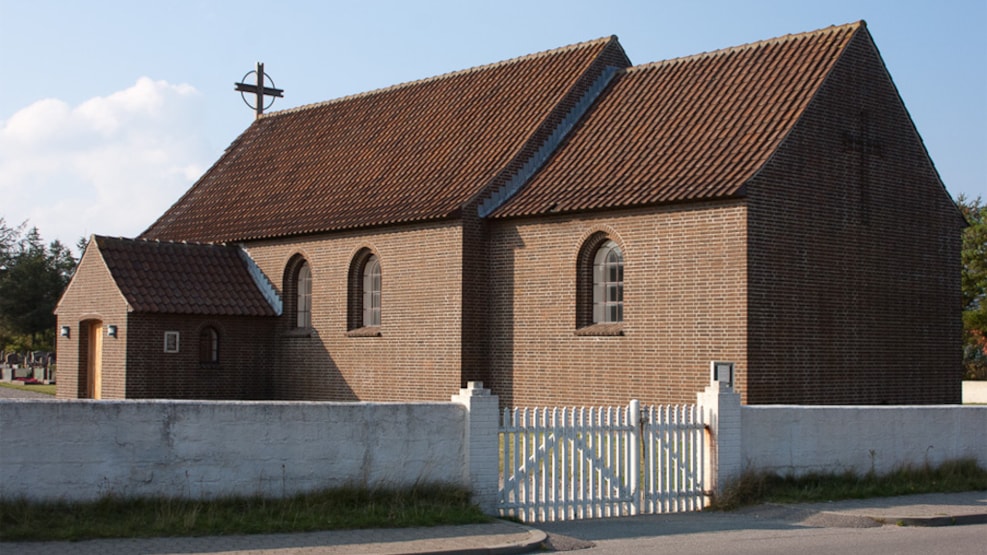 Klitmøller Church
Klitmøller Church was built in 1872 and was then a district church in Vester Vandet parish.
Originally it was built of red brick and had ridges and slate roofs. The church got its current appearance with brown bricks during a major restoration in 1966-67.
The picture in the altarpiece is painted by Queen Louise, wife of Christian IX. Built in period-typical neo-Gothic.
The church bell hangs in a timbered bell tower southwest of the church. 
The cemetery dramatically reflects the living conditions by the sea
Grave site for the bark Sleipner's herd. The boat ran aground on November 19, 1880.
Burial ground for Allied airmen, Sergeant Richard Samuel Pitts, who was buried November 19, 1939.
PHOTOS: Niels Clemmensen
VisitNordvestkysten © 2023