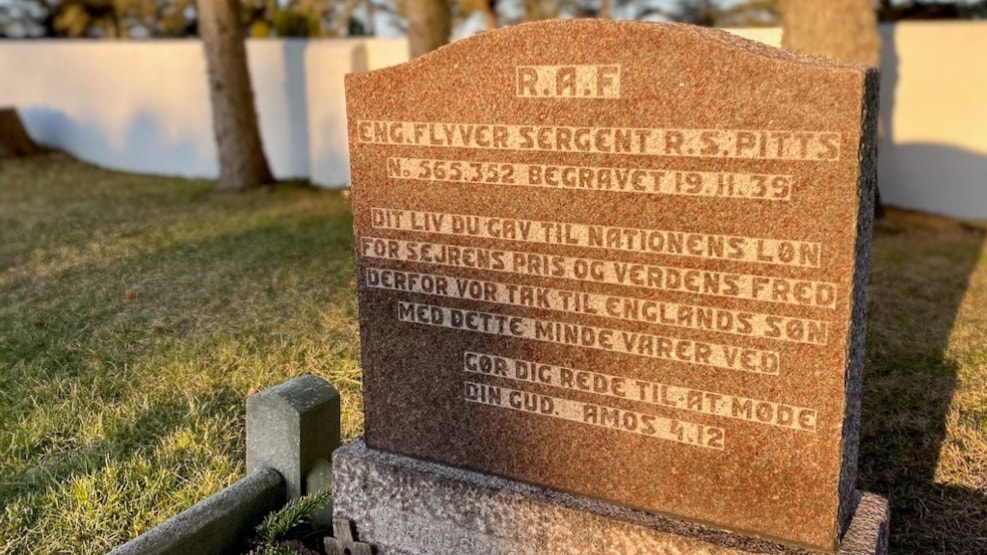 Klitmøller Cemetery - War burial site for RAF pilot
RAF pilot Sergeant Richard Samuel Pitts was buried at Klitmøller Cemetery on 19 November 1939.
On a photo mission, a plane was shot down on September 30, 1939 northeast of Helgoland. The entire crew perished.
The pilot of the aircraft, R.S. Pitts, was found on 17 November 1939 on the beach between Klitmøller and Hanstholm in Vester Vandet parish. He was the first fallen Allied pilot during World War II to be buried in Denmark. Read more about HUD N7216.
VisitNordvestkysten © 2023