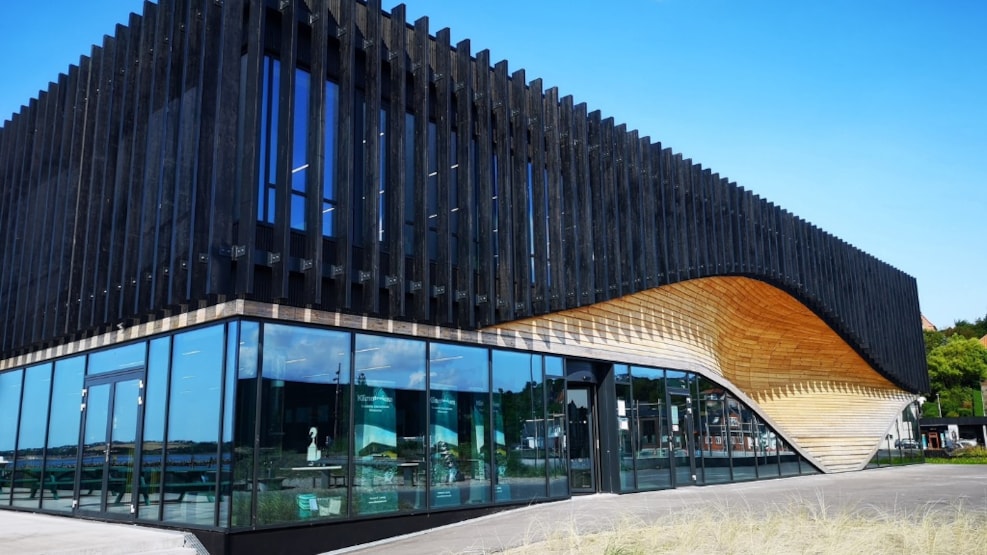 Klimatorium - award-winning building in central Lemvig
Klimatorium - Denmark's International Climate Center - won the award as the commercial building of the year in 2020, which is the Danish construction industry's largest honorary award. The expert panel consisted of Magasinet Byggeri.
Behind the beautiful lines and shapes are 3XN and SLA, which in its time won the architectural competition, when the builders behind the project had to choose the consortium that was to realize the building.
Klimatorium works with public and private companies, educational institutions and more to find sustainable solutions to the world's climate challenges.
Join a guided tour where you will become wiser about, among other things, coastal climate challenges, green energy, circular economy, water and the environment. The tour alternates between storytelling, video clips and guided tours. Hear about asphalt with holes through which rainwater can seep down. And can it really fit that you can walk through Klimatorium's rain cabin without getting wet?