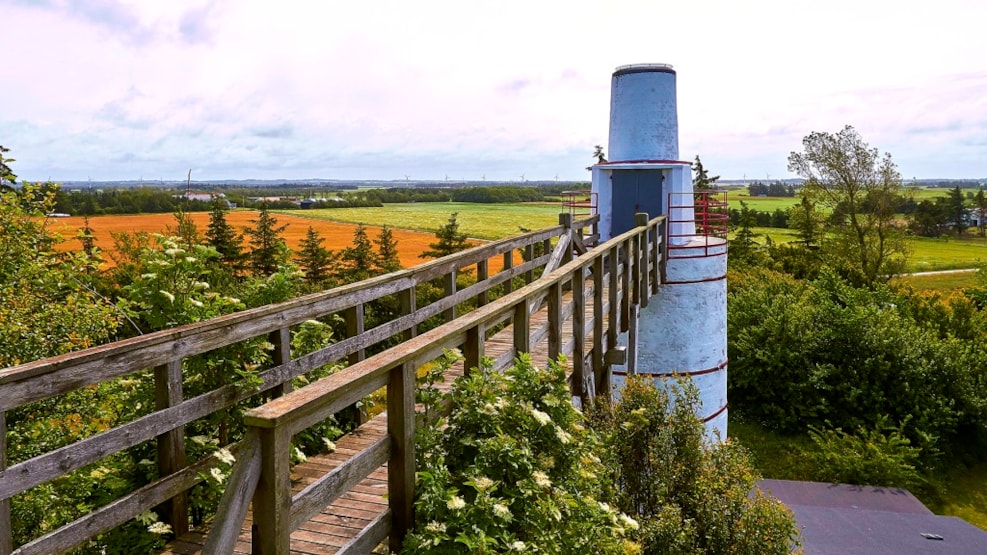 Klim Lime kiln
In 1963 the paper "Fjerritslev Ugeavis" writes the following:
"Klim Kalkovn" was a manufacturing industry, which processed the enormous deposit of chalk from Klim Bjerg. It cannot be considered as a top modern industry, but the firm was operated efficiently and as rationally as it was possible by Vejby Andersen, the Goldsmith from Klim, who in 1951 took over Klim Kalkbrænderi.
Every hour the firing took place, and 4 times a day chalk was generated. 5 tonnes of chalk a day were generated, and 7 cubic metres of wood and half a tonne of coal were used.
The finished chalk was kept in airtight rooms and then sold to mortar mills and private people, e.g. for whitewashing.
It lasted 3 days from the kilns were fired until the desired temperature of 1200 degrees was reached, and the firing had to be done day and night.
Even at that time the employees' well-being was taken into consideration; the small room with the divan was only a few metres from the kiln to make it easy for the night watchman to watch the kiln. Consequently it was no problem to stay awake and watch the kiln. The rhythm of the body had the effect that the night watchman frequently turned around, and from the divan he could see through the door, if the fire was on in the kilns.
"Klim Landsbyforening" (an agricultural association) welcomes visitors to see an old industrial firm, situated in a very lovely area close to Klim Bjerg and Klim Kalkbrud. Bring a packed lunch - tables, benches and a toilet are available at the spot.
Contact for guided tours: Kirsten Siksne, mobile 25 21 71 63.