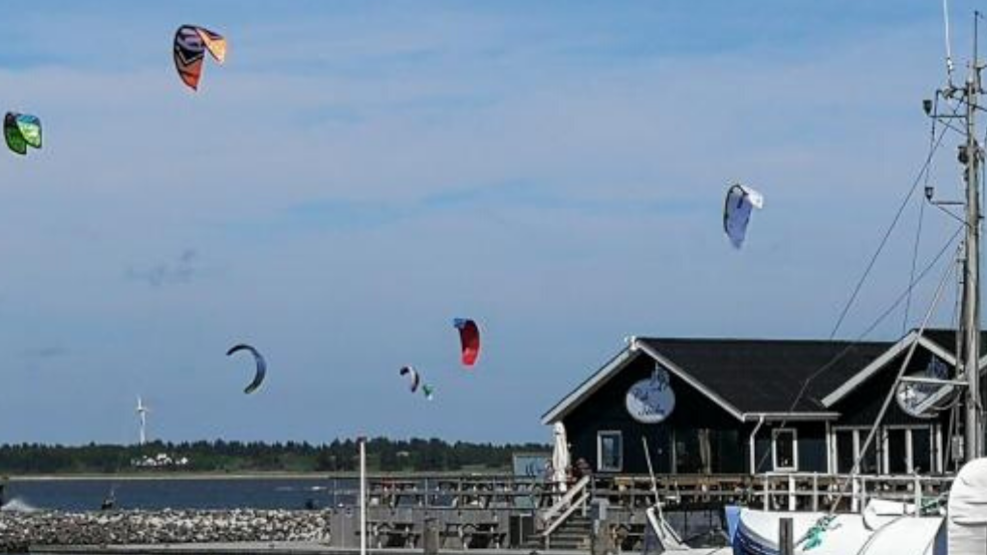 Kitesurfing atHandbjerg Marina
At Handbjerg Marina at the bottom of the Limfjord, there are good wind conditions for kitesurfing.
Often, guests in Restaurant Pavillonen and Café Isbåden at Handbjerg Marina can enjoy the sight of people hanging in the air under colorful screens carried up by the natural forces of the wind.
The conditions on the water at the large lava area by the bathing island and waves at the reef are ideal for water sports in the Limfjord.