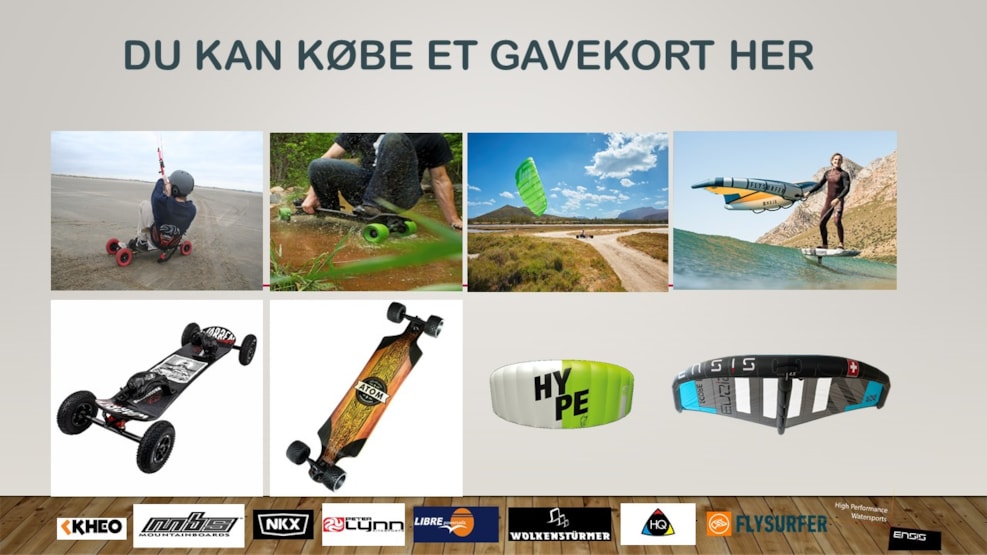 Kite Corner Løkken
At KITE CORNER LØKKEN you can buy kites for children and adults to explore the unique beach we have here in Løkken.
In the shop you will find a large selection of kites and wind chimes, but also boards for kite landboarding
Do you want to fly a kite?
At KITE CORNER LØKKEN you will find a large selection of children's kites. Let the children explore the cozy shop and choose a kite they want to fly on the beach of Løkken.

In Løkken, the weather often offers something of everything, both sun and wind, and therefore there are many opportunities to take advantage of the unique beach we have here in Løkken.
Are you for active holidays?
Hang Gliding and Wingsurfing
You have the opportunity to explore the beach through many activities, such as flying with kites and wingsurfing.
At KITE CORNER LØKKEN you can buy kites for children and adults. You will find a good selection of kites that are ready for the beach, as well as boards for kite landboarding. But there is also the possibility to get something for kitesurfing, wingsurfing or riding to the buggy.