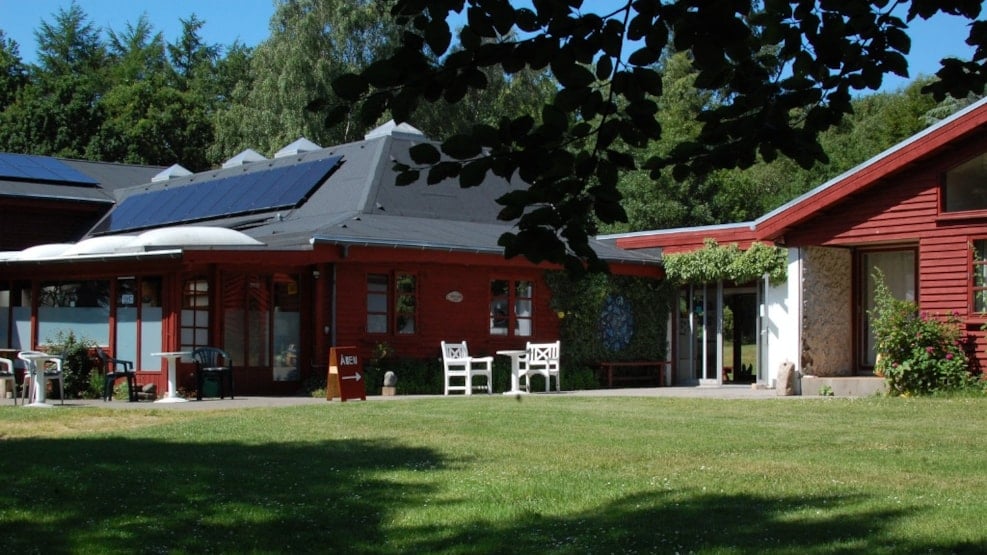 Kirsten Kjær's Museum
Kirsten Kjærs Museum is a private art museum in Thy in northwestern Jutland.
The museum is built around a large collection of paintings and drawings by Kirsten Kjær (1893-1985). The museum is so far the only Danish museum for a female artist
The portrait painter Kirsten Kjær (1893-1985) was a charismatic, independent and very well-traveled person. She had the ability to commit herself in all walks of life.
Many of her portraits have been painted in Liberia, the United States, Iceland and Poland.
The museum's collection of 250 ceramic works has been donated by doctor Axel Kok-Jensen. The collection shows a representative section of the breadth of Danish workshop ceramics from 1970-2014. The works include, among others, the ceramicists Gutte Eriksen, Steen Lykke Madsen, Bente Skjøttgård and Nina Hole.
The African collection from West Africa consists of smaller sculptures, musical instruments and utensils. Doctors Harald Fuglsang and John Andersen worked for eight years in West Africa before settling in Thy and establishing Kirsten Kjærs Museum and donating their collection to the museum.
Kirsten Kjærs Museum regularly arranges writing exhibitions, concerts and other cultural events.
The museum is suitable as a place to visit for bus companies and groups.
VisitNordvestkysten © 2023