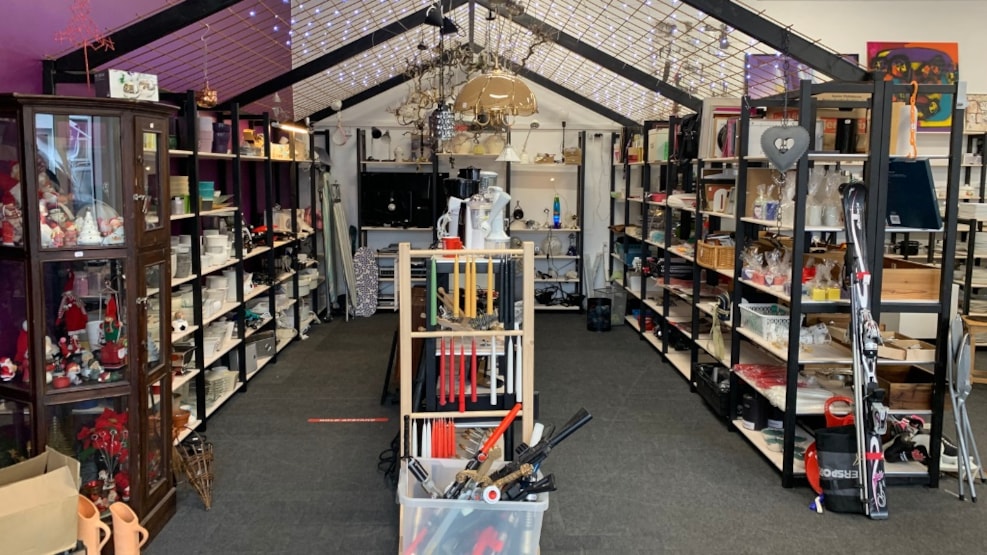 Kirkens Korshær Genbrug - Thisted
Are you looking for vintage clothes, retro coffee pots or do you just want to make a good find? - then go exploring in our cozy second-hand shop in Thisted.
The second-hand shop is housed in buildings that previously housed car dealerships.
The store was completely renovated in the autumn of 2021, and now appears with new furniture everywhere.
A really cozy place that offers men's clothing, women's clothing, children's clothing, toys, as well as a wide selection of utensils, books and trinkets.
If you need clothes for confirmation, decorations for Easter or Christmas or anything else for the coming season, you are very welcome to visit our recycling.
The thrift store is run by volunteers.
The Kirkens Korshær has more than 240 second-hand shops across the country, which raise money for the organization's social work. The volunteers' no to pay is a yes to help the homeless, poor, lonely and vulnerable people in Denmark.