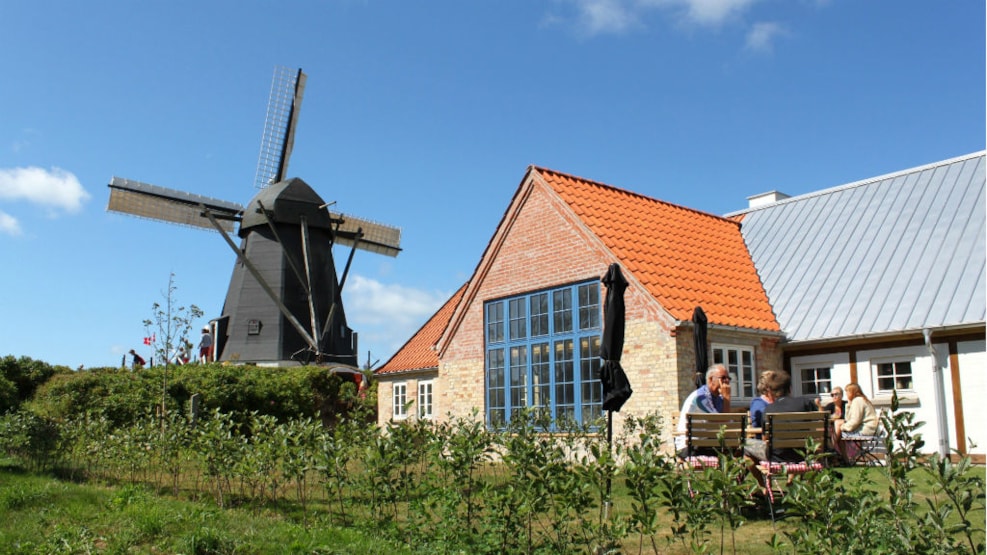 Green Experience
Keramikcafé Møllehuset
Come and enjoy Keramikcafé Møllehusets garden, ceramics, cafe and view at Vennebjerg's beautiful mill.
Sheltered by Vennebjerg Mill you find the cosy ceramics Café Møllehuset. It is the former home and studio of the Danish painter Johannes Hofmeister. Now ceramist Kerstin Feldkamp and her family offer hand brewed coffee, homemade cakes, fresh bread and brunch served on Kerstin's ceramic products. 

The products are made to make you happy. Their purpose is not standing in a cupboard, but to be used!
Micro-brewery in Lønstrup
At Keramikcafé Møllehuset we now also start "Møllehusets Bryghus", where we will make small productions of different beers in the future. Our own beer will soon be on the shelves. Our goal is to produce the amount of beer that is consumed in the café over the year, and our productions will be outside the café's high season. We expect to have 4-5 different beers on the shelves ranging from pilsner over IPA to more dark beers. However, our guests will not always be able to get the same beer again as we will experiment with our malt and hops and find new exciting compositions. As we live in the middle of nature, we will also take advantage of the local resources that exist around us. Therefore, there will be beer with, for example, sea-buckthorn, blackberry, dandelion, seaweed, hyben, shelf and other local flavors.