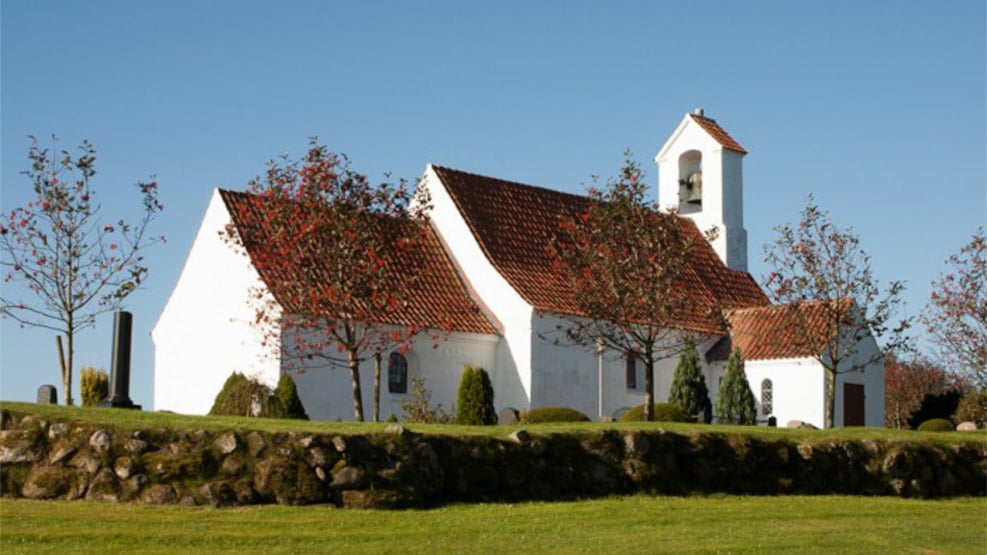 Kallerup Church
Beautifully situated village church in Thy.
Kallerup Church was demolished 300 years ago and rebuilt by squares from the demolished tower at Hundborg Church.
Kallerup Church was originally Romanesque, but was completely remodeled in 1687. Only the foundations, the inner walls of the choir and the bottom of the triumph of the wall is Roman, and original.
In the north wall, furthest west, is a Romanesque granite stone with a man's head. The head is only 15 cm high.
Reprint of 'Denmark Churches' ​​with information about the church is in the porch.
PhOTOS: Niels Clemmensen
VisitNordvestkysten © 2023