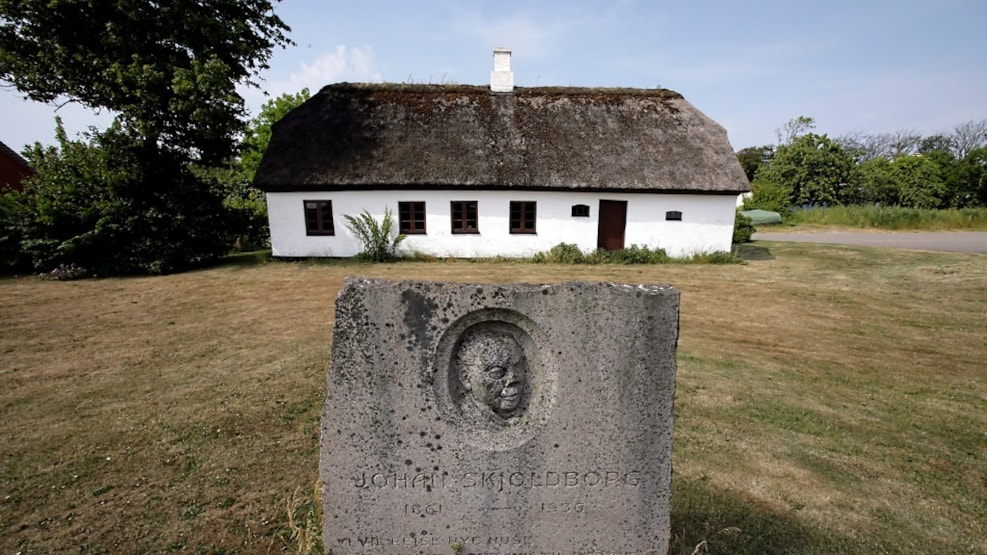 Johan Skjoldborg's House - Museum for the poet Johan Skjoldborg
Johan Skjoldborg's childhood home opened as a museum in 1961, the centenary of the poet's birth.
Only a few of the exhibited objects can be traced back to the Skjoldborg family, but the rooms have been decorated, as described in the autobiography 'Min Mindebog' from 1934.
The small shoemaker's home is a good example of how a village craftsman in Hannæs lived around 1875.
Characteristic is the paving of small beach stones and the use of stranding timber by the fireplace.
Skjoldborgs Hus is part of Museum Thy.