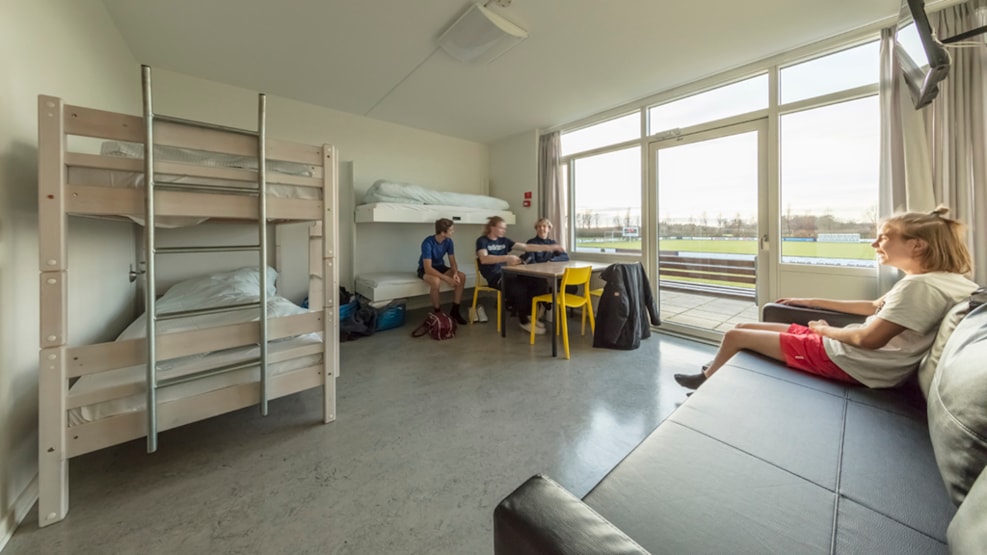 Jetsmark Idrætscenter, Hostel
Jetsmark Idrætscenter has a fine location near Pandrup in North Jutland. Take advantage of the chance to put together a completely individual stay here in the region. Experience a full range of adventures and attractions and you're sure to return home with a wealth of impressions and peace of mind. 

It's only 8 km to Blokhus on the North Sea coast with its fantastic white sandy beaches that stretch as far as the eye can see. The extensive bog area of Store Vildmose offers superb scenery and just 5 km away you can enjoy the amusement park at Fårup Sommer­land. The region has a generous number of galleries dotted throughout the area. 

 We have regular visits from all over the country in connection with matches, tournaments and events and we are more than happy to extend our net far and wide into neighbouring countries. Thanks to our latest new extension – the attractive accommodation wing – it's now become considerably easier to spend a few days here, thus giving you plenty of time to enjoy everything that's available in the area.