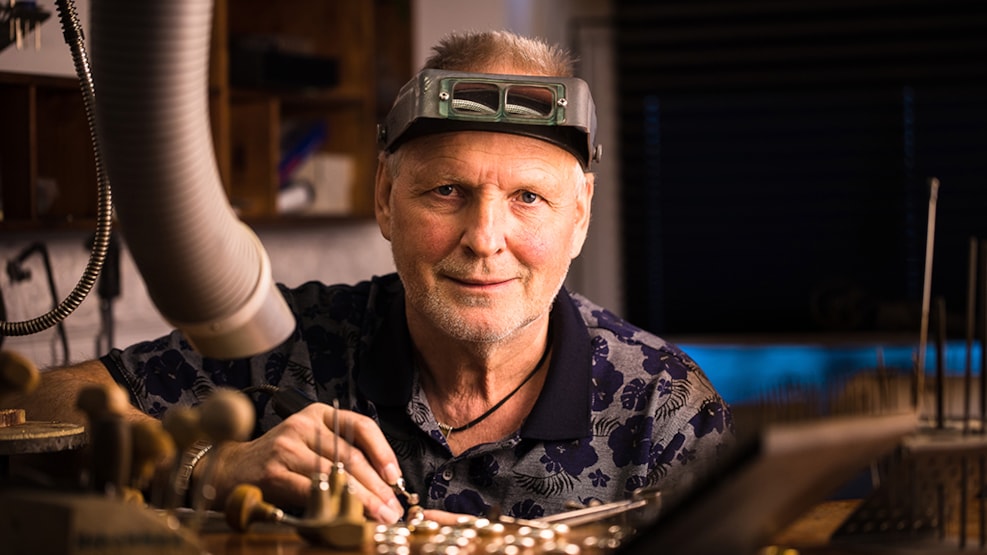 Jan Jørgensen Smykker - Jewelry workshop
Welcome to Jan Jorgensens Flagship Store and Jewelry workshop
Experience real craftmanship, feel the atmosphere and last, but not least, watch our jewelers work in the open and inviting workshop.
In our newly decorated facilities on Springvandstorvet in Blok-hus, Jeweler and designer Jan Jorgensen gives a unique possibility, to watch the jewelers work.
Here, you will be met by jewelers, who daily manufacture Diamond jewelry to all parts of Denmark, and to our own Flagship Store. In fact, Jeweler Jan Jorgensen is the largest supplier of Diamond Jewelry in Denmark, with app. 5.000 creations each year.
We manufacture all kinds of jewelry, including unique types, made according to our customers wishes. In our workshop you can follow the process from melting of the gold to the finished product.
In our exhibition you will find the large collection of both wedding rings and diamond jewelry, and you can see a timeline of Jan Jorgensens many designs, during the last 30 years.
In our coffee-lounge you can enjoy hot drinks and different kind of cookies and let all the impressions sink in.
We hope you are look forward to an exciting experience in our fantastic jewelry universe.
VisitNordvestkysten © 2023