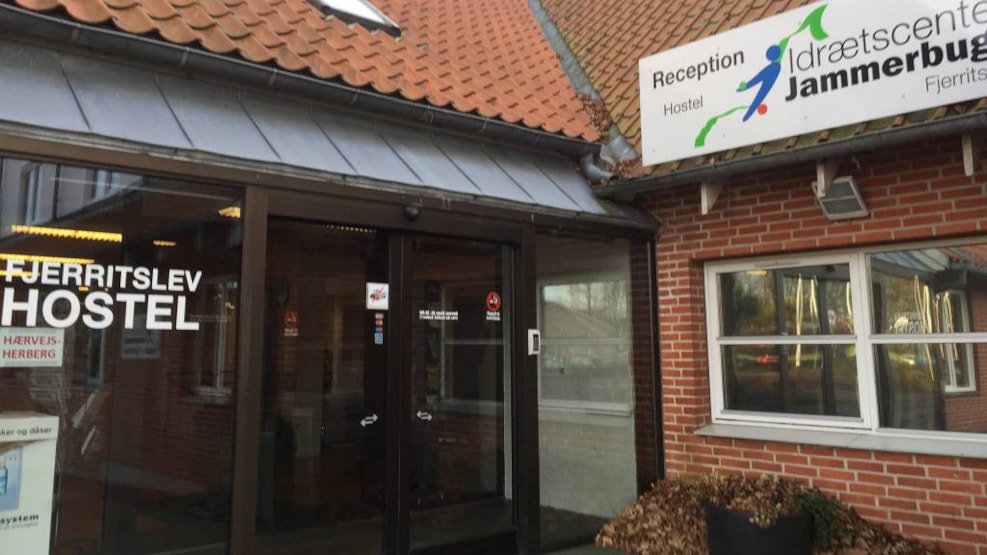 Idrætscenter Jammerbugt - Fjerritslev Hostel
The Hostel Idrætscenter Jammerbugt is situated in the centre of Fjerritslev with nature just in front of you.
The visitors are offered attractive newly renovated rooms including free wifi, TV and own bathroom with shower. Free parking.
The Jammerbugtens Golfklub is at a distance of 1 km.
From the Hostel there is direct admittance to the Idrætscenter Jammerbugt which includes indoor swimming pool, sauna and fitness centre. The premises of the centre are available for the visitors free of charge.
In the Hostel Centre you will also find premises with pool table and table tennis.
Furthermore, you will find a new, attractive kitchen, common premises with diverse games and TV at the Hostel. In the basement you will find premises with table tennis and pool table. Breakfast buffet is served dependant on the season.
The beach at Kollerup is situated at a distance of 5 km from the Idrætscenter Jammerbugt. 30 minutes' drive to the bird sanctuary Ulvedybet, 45 km to Aalborg and 37 km to Fårup Sommerland.
VisitNordvestkysten © 2023