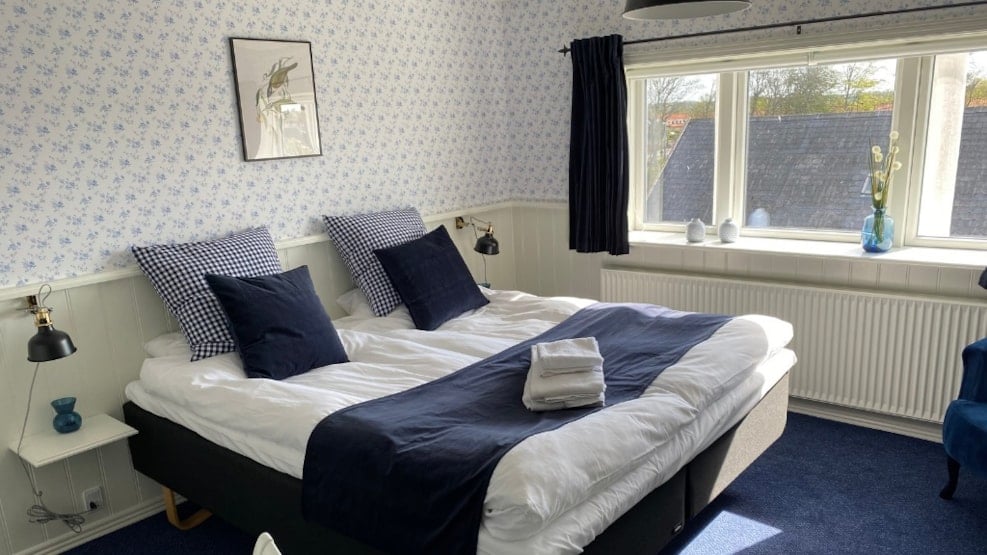 Hotel Thinggaard
Hotel Thinggaard is centrally located in the cozy trading town of Hurup Thy, near Thisted.
The hotel has 32 rooms, all of which are large and bright with 32 ″ TV with cable TV, and wireless internet. In the rooms it is possible to make free hot chocolate and coffee / tea.
Hotel Thinggaard offers a delicious breakfast buffet every day.
Free parking.
Read more about, for example, spa stays, golf stays, schnapps- and surf stays on Hotel Thinggaard's website.
The restaurant
Hotel Thinggaard is known for its good cuisine. The restaurant has a large menu and gourmet menu and a nice wine selection. The ball room can accommodate up to 200 guests.
Quality food is also delivered out of the house to large and small companies.
Hurup and surroundings
Hurup Thy offers a cozy pedestrian street with 30 specialty shops and many grocery stores.
The nearest neighbors to the hotel are Sydthy Kurbad and Sydthy Swimbath. Sydthy Golf Course is just a 15-minute walk from the hotel.
Thy National Park
Thy National Park - Denmark's largest wilderness - is less than 10 km from Hotel Thinggaard. Thy National Park offers experiences and challenges for all tastes.
You can choose between hiking routes, where you get very close to the beautiful, varied and distinctive nature and can give you plenty of time to experience life on the moor, in the dunes, in the forest, by the beach or by the lake.
If you visit National Park Thy by car, there are good opportunities to stay close to the sights, and within walking distance to exciting animal, bird and plant life.