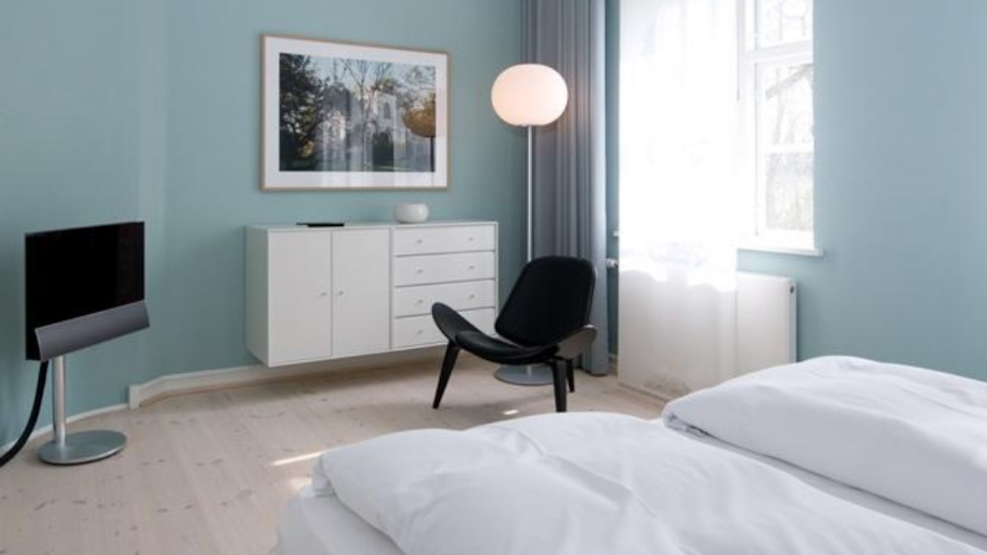 Green Experience
Hotel Nørre Vosborg
Hotel Nørre Vosborg situated at the impressive West Jutland manor house offers modern and stylish rooms in a historic setting. The hotel is close to the North Sea and the fjord and invites you to both cultural-historical experiences and activities in the Nissum Fjord Nature Park.
The impressive West Jutland manor Nørre Vosborg is surrounded by a beautiful, varied landscape and offers modern stylish accommodation as well as a historic atmosphere.
All rooms at Hotel Nørre Vosborg are individually furnished. Guests have free access to coffee and tea. Our beautiful breakfast table is included in the room price, and there is wireless Internet access and parking. Hotel Nørre Vosborg offers you all the comfort and service that a modern hotel has. Plus the very special atmosphere that comes from several hundred years of history.
The hotel has some rooms where dogs are allowed.
If you are here for the food, you can let yourself be spoiled in one of our 2 restaurants. See more here https://nrvosborg.dk/restaurant/.
The area around Hotel Nørre Vosborg offers activities such as hiking, fishing and golf. The nearby Nissum Fjord Nature Park and some of the surrounding areas are a protected wildlife reserve with many unique plants and animals. Vemb center is only 2 km away.
Meets strict environmental requirements
Hotel & Restaurant Nørre Vosborg is approved for tourism's international environmental label Green Key.
In order to be awarded the Green Key environmental label, companies must meet a number of strict environmental requirements that have been continuously updated since the label scheme was launched here in 1992.
The requirements include, among other things, comprehensive energy savings, waste sorting and special environmental requirements for subcontractors, as well as the preparation of an environmental policy and an ongoing effort to improve all environmental work.
VisitNordvestkysten © 2023