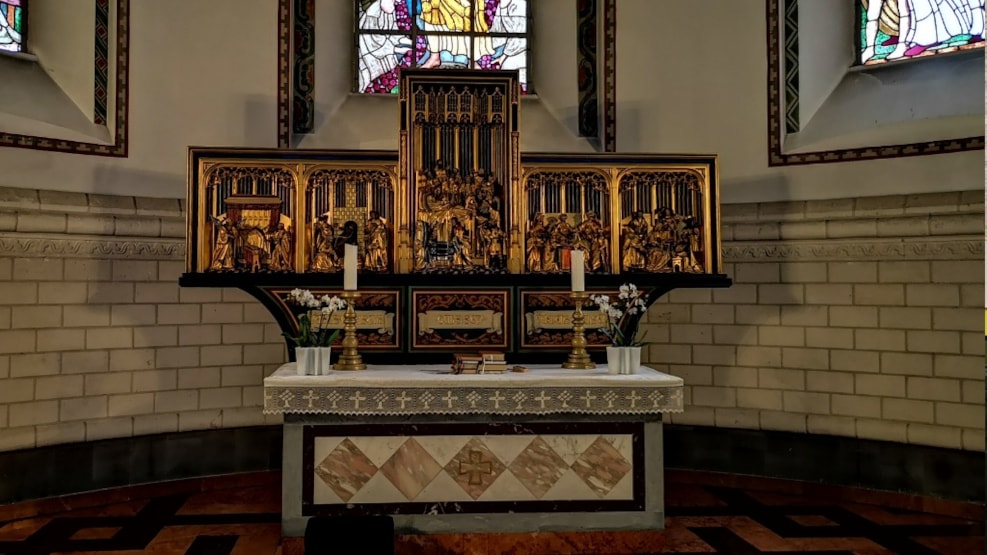 Holstebro Church
There has been a church on this site since the early Middle Ages.
In 1440, a spacious stone church was built which was the church of the town of Holstebro undtil 1905. 
It was then decided to demolish the old church to make room for a larger one, which was inaugurated in 1907.
Some of the inventory from the old church was reused in the new one, among which the rare and impressive Dutch Mary altarpiece from the beginning of the 15th century.

There are also several new items, such as "The Tree of Light" where people coming to the prayers can light a candle. Arne Haugen Sørensen's "The Trials of Abraham", and a crucifix by Niels Helledie.

The church has a Frobenius Organ from 1957/1982 of 45 stops and a carillon with 48 bells.
In the pavement east of the church's cross-arm, the "Old Church" memorial plaque marks the place where the medieval altar stood. The plate is of Swedish granite and made by Erik Heide in 2007.
VisitNordvestkysten © 2023