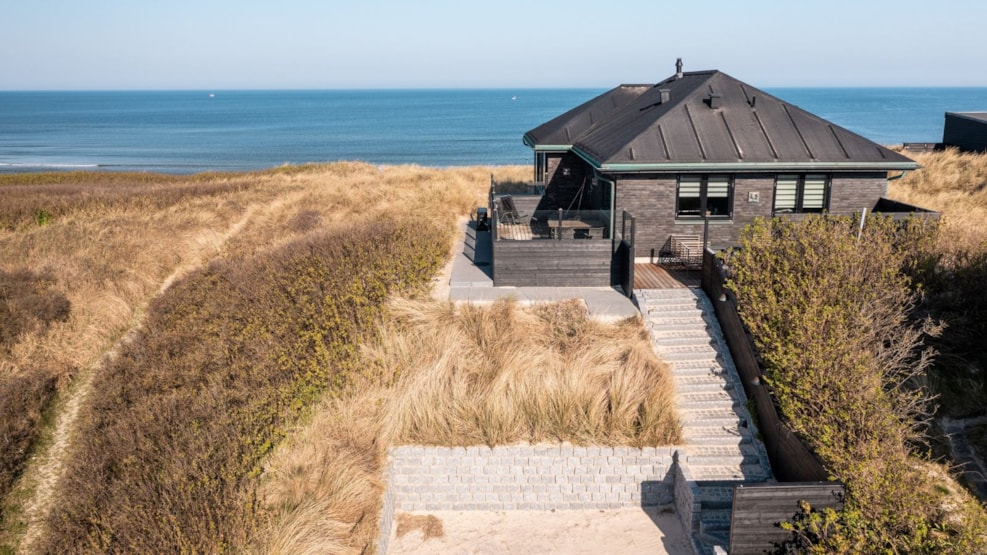 By Holiday Homes - Løkken
By Holiday Homes is a local rooted summer house rental agency. Here, the majority of the summer houses and holiday homes are both close to town and the coast. The agency operate summer house rentals from Blokhus to Lønstrup and the small holiday towns in between.
By Holiday Homes works with summer house rentals from their office in Løkken, in the historic warehouse - Pakhuset. In the long term, there will also be local offices in Blokhus and Lønstrup.
The agency rents holiday homes in selected resorts, where they engage in supporting the local areas and keeping the rental economy local. By Sommerhuse is organizationally super agile, and guests as well as homeowners always get in touch with a co-owner who is able to make decisions "on the spot".
The team behind has worked with holiday home rentals for the big agencies for over 25 years, and has an expertice within the field, which has led to the rental of holiday homes in lovely Blokhus, Løkken, Lønstrup and the occasional small towns.
Here there is a great fondness for the Northwest coast, the roaring North Sea, the wide beaches, the impressive nature and not least all the lovely holiday homes in the area. Here you can safely rent a home for your next holiday.