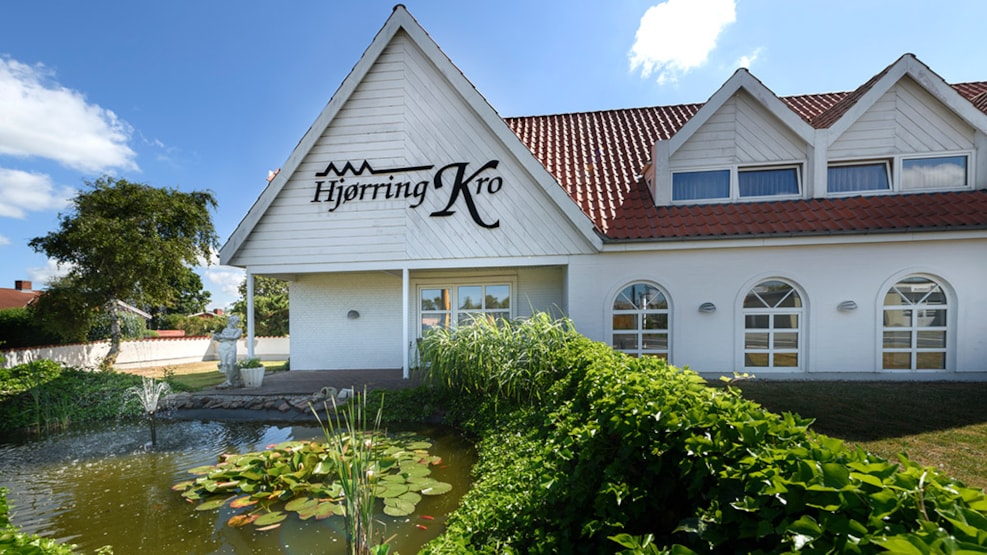 Hjørring Kro
At the Inn you can enjoy dinning at a reputable and divers ala carte restaurant with delicious lunch and dinner dishes. The Inn has 23 modern rooms. All with bathrooms, 16 channels free of charge and free Wi-Fi. The Inn is located in Hjørring, just off the freeway exit 4, Hjørring syd. Parking can be found just outside the hotel for both cars and busses.
The old banqueting hall has just been renovated and is the perfect setting for a party, meeting or conference. It has a capacity of 100. With a top modern kitchen we have the capacity to cook for 1000 attendees. It is possible to order the dinner for your event at the Inn.
In 2015, Hjørring Kro celebrated it´s 25 anniversary. To celebrate the occasion, the hosts created special and traditional snaps called "bjæsk", When enjoying a lunch at the Inn the snaps goes well with dishes. Traditionally a Inn offers travelers a place to stay overnight, combined with the possibility to have a great dinner and this is precisely what Hjørring Kro is great at.