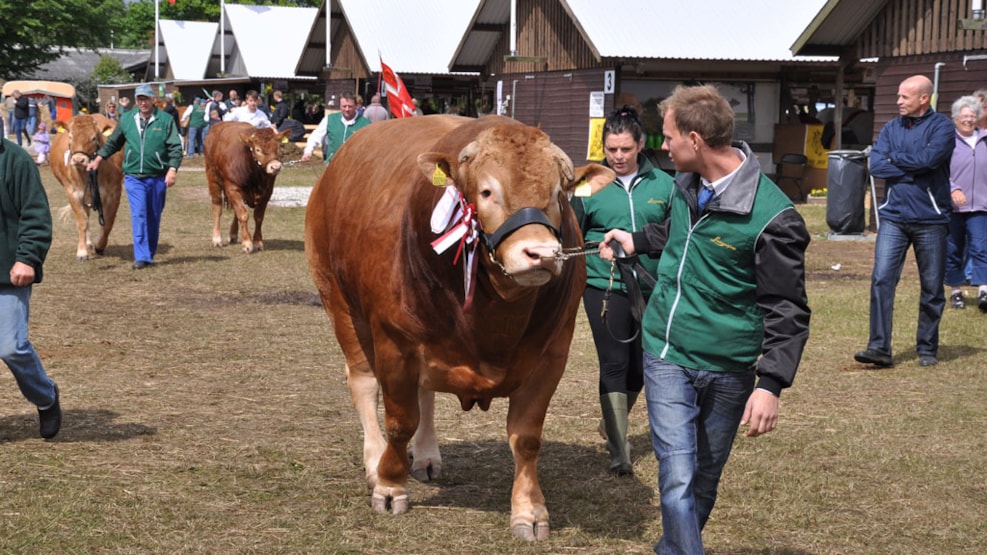 Hjørring Cattle Show
Hjørring Cattle Show. (Hjørring Dyrskue).

A wealth of Experiences can be gained at Hjørring Dyreskue. There are many different activities for young and old. For children it is always a great feeling to get up close to the animals and maybe even try sitting in a tractor. There is also a playground with slides and a bouncy castle. There is also an activity corner where the children can try their skills producing milk and turning butter and making rope.
For the adults both the animals and the machinery is an experience beyond everyday life. You can also sample food from more than 30 producers and by their products. 


Adults 110 kr.
retirees 60 kr.
Children ages 6-14 30 kr.
Children ages 0-5 are free