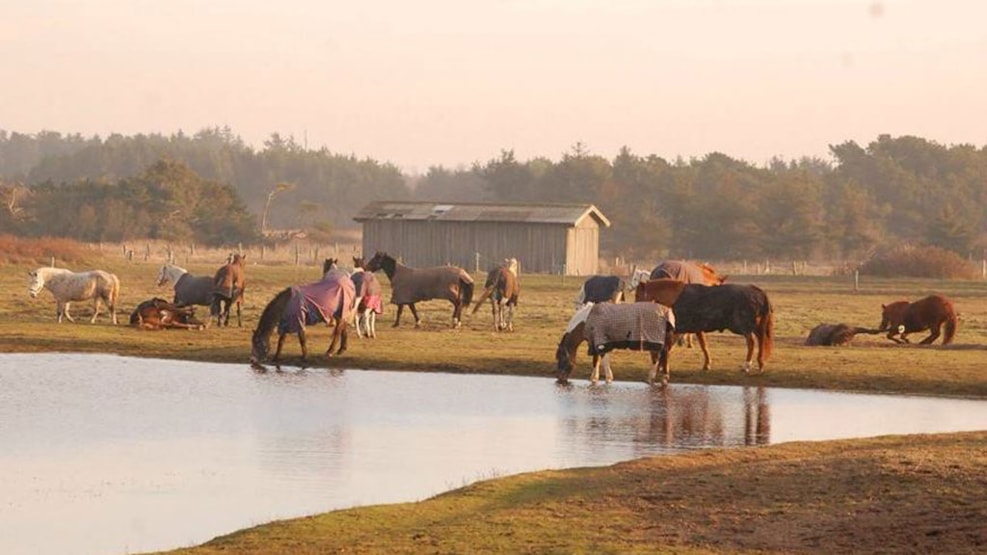 Hirtshals Rideklub (riding club)
Bring your horse along for Holiday in Hirtshals, and have it stabled at Hirtshals Riding Club.
From week no. 27 to week no. 32 Hirtshals Rideklub offers stabling of horse / pony either in the box or on grass. The price includes food and water, and the opportunity to use the outdoor dressage arena, outdoor jumping courses (both earth-ground and grass-ground) and a nice clubhouse.
Price per week all included 1000 DKK
Price per day all included 200 DKK
Hirtshals Riding Club is located just outside the town – very close to the holiday home areas "Rajen" and "Gindrupvej".
At Hirtshals Riding Club, you can also try riding in safe surroundings:
Monday from 10am-12 in week no. 8 and week no. 42
Tuesdays and Thursdays from 10am-12 in the weeks no. 27 - 33
For holiday stabling or riding please contact Annika Larsen on tel. +45 25 56 26 73
Hirtshals Riding Club consists of a barn with room for about 30 horses, one riding stables of 20 x 60 meters, many great and good pastures, outdoor jumping courses and two outdoor dressage arenas. Furthermore, a nice clubhouse with kitchen.
VisitNordvestkysten © 2023