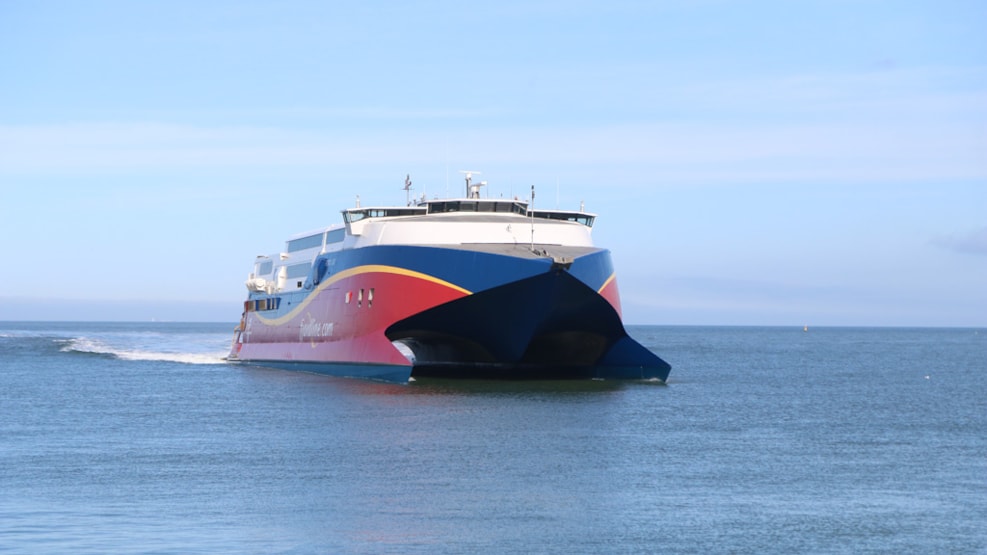 Hirtshals-Kristiansand with Fjord Line
Travel witl Fjord Line to Kristiansand and experience the lovely city and the special nature.
During the summer Fjord Line offers two daily departures between Hirtshals and Kristiansand and 3 daily departures during the high season.
On this route, the fast catamaran HSC Fjord Cat, sails from April to September, with a duration of only 2 hours and 15 minutes.
Spend a day, a weekend or enjoy a longer stay in the fifth largest city of Norway, which happens to be an amazing holiday destination for couples and families. Kristiansand has a lot to offer for both children and adults. The city of Kristiansand has numerous times been elected as the best vacation city of Norway.
Travel with the family to Kristiansand. Experience "Kardemomme By" and "Dyrene i Hakkebakkeskoven" in the animal park of Kristiansand. Take a walk on "Strandpromenaden" or enjoy a lunch or ice-cream at "Fiskebrygga" (The old fish market of Kristiansand).
The route Hirtshals-Kristiansand is the fastest route from Denmark to Norway and is therefore ideal if the vacations is to be held in the southern of Norway.
Order your ticket at fjordline.com.