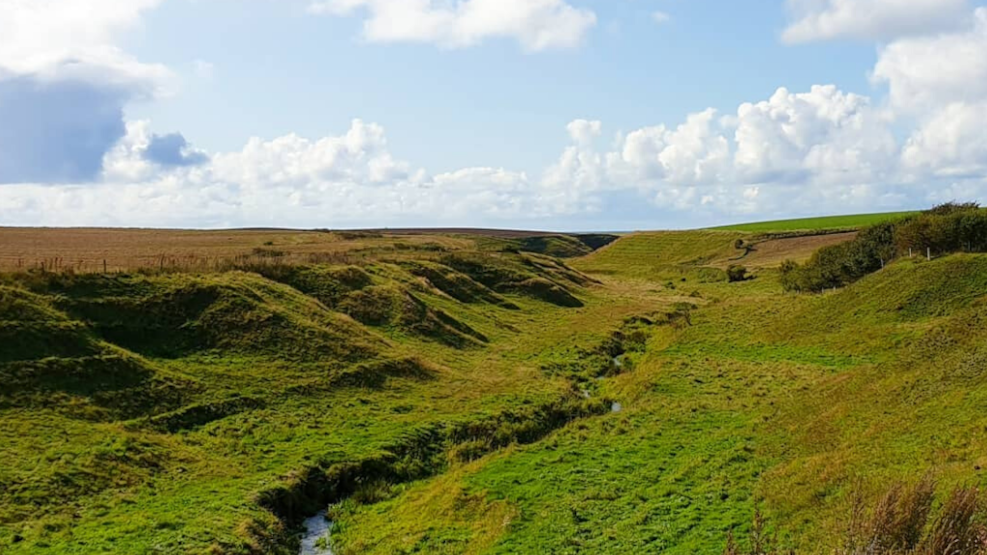 Hike - The Trail at Vandborg Ådal
The trail in Vandborg Ådal lies about 8 kilometres west of Lemvig.  
The trail is 4,5 kilometres long and there are two options for where to start:

- Vandborg Common, Råbjergvej 20, 7620 Lemvig. Follow Kirkensgaardvej one kilometre to the south to the beginning of the trail.

- Gåskjærvej, parking in the turn by Ferring Lake. Follow the nature trail along the lake 800 metres to the north – here the trail goes east along the brook.
On this hike you are a guest on the property of private landowners. For that reason, we must be careful not to destroy fences and the field crops.
Remember rubber boots if it is wet.
VisitNordvestkysten © 2023