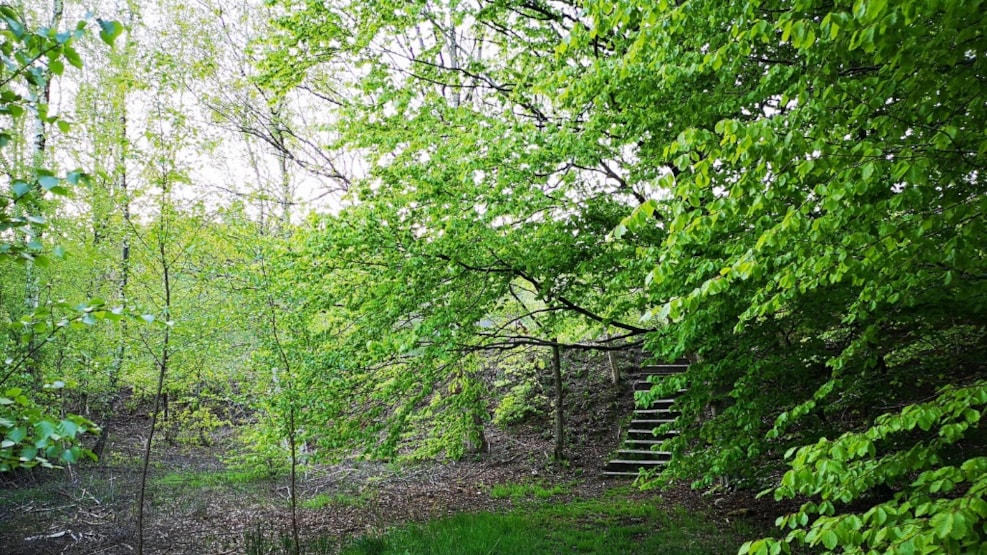 Hike - The Trail at Møborg Bakkeø
The trails at Møborg Bakkeø near Lemvig are three lovely hikes, starting from the Bavne mound, Møborg Church, the sandy tomb, and the many burial mounds found on Møborg Bakkeø.
Møborg Bakkeø is probably formed by deposits from the Saale ice age. During the last Ice Age (Weichsel), the soil around the hill island was saturated with water. It made the land flow, smoothing the terrain, creating a clear-cut landscape with the hill island.
On the hill island you will find a number of burial mounds from the younger Stone Age and the Bronze Age. They have gradually become difficult to spot due to woods and live fences. They testify that the land has been cultivated with simpler tools of the day.
Møborg Church dates from the first half of the 12th century. The altarpiece dates from 1586 and has a Dutch image of the Lord's Supper from ca. 1550. The tower has a saddle roof and from 1509 is built in whitewashed bricks. So is the porch dating from the 19th century. The rest of the church is built of granite squares, collected in the surrounding countryside. The stones were brought here by the ice from Norway during the ice age.
The routes start at the ridge at Møborg Church or the parking lot near the sand pit.
Blue route: 3.0 km
Yellow route: 3.3 km
Red route: 3.8 km
VisitNordvestkysten © 2023