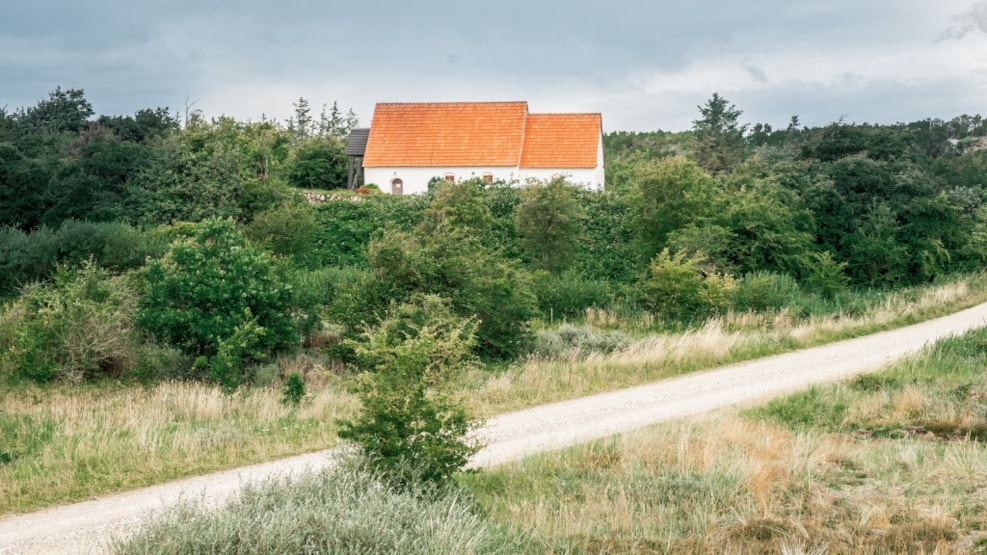 Hike - Baunehøj Trail in Thy National Park
The Baunehøj trail in Thy National Park is based on the car park at Lodbjerg Church.
The charming church is one of Denmark's smallest village churches. Read more about Lodbjerg Church.
The route continues to Baunehøjene, which are Bronze Age mounds. From here there is a fantastic view of the landscape and Ørum Lake.
Route 4.8 km. Follow the yellow arrows.