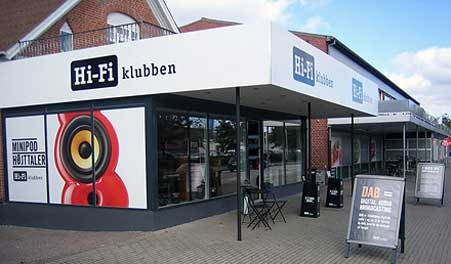 Hi-Fi Klubben
Ever since we opened, our ambition was to give all our customers the best service and the best experiences, whether they come to shop in store or visit one of our events.

Shop 120 m2 can accommodate everything from small mini-systems for heavy hi-fi, both in stereo and surround, so there's something for everyone. Furthermore, we are always updated with a selection of the newest and best flat TV market.

Once we have jointly identified the system that fits your requirements and needs, we help you with doing all the necessary steps so that it will play optimally. For this purpose we have assigned a fixed installer. If you want to hear a very specific system - possibly. out of hours - just contact us. So we make sure that it stands ready to play when you come.

See you in Hi-Fi Club Holstebro.
VisitNordvestkysten © 2023