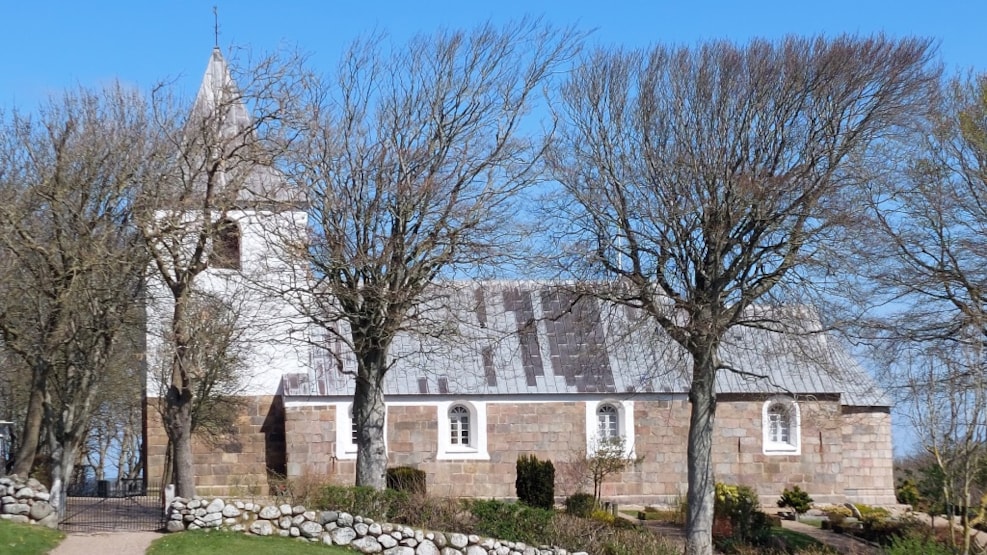 Heltborg Church
The village church Heltborg Church in Thy is beautifully situated on a hilltop and can be seen from a long distance.
The Romanesque church is dedicated to Saint Peder.
Detached and walled in the plinth, frame stone with a two-bar profile can be seen from the now walled south door.
A picture block stone has been erected in the porch. The motif depicts - perhaps - a human and a couple of animals.
Above the door inside the church is a fragment of a fresco of the Judas kiss, and in the chancel arch is a fresco of the two trees of the new Jerusalem? Or is it just plant ornamentation?
New stoneware baptismal font.
PHOTOS: Niels Clemmensen
VisitNordvestkysten © 2023