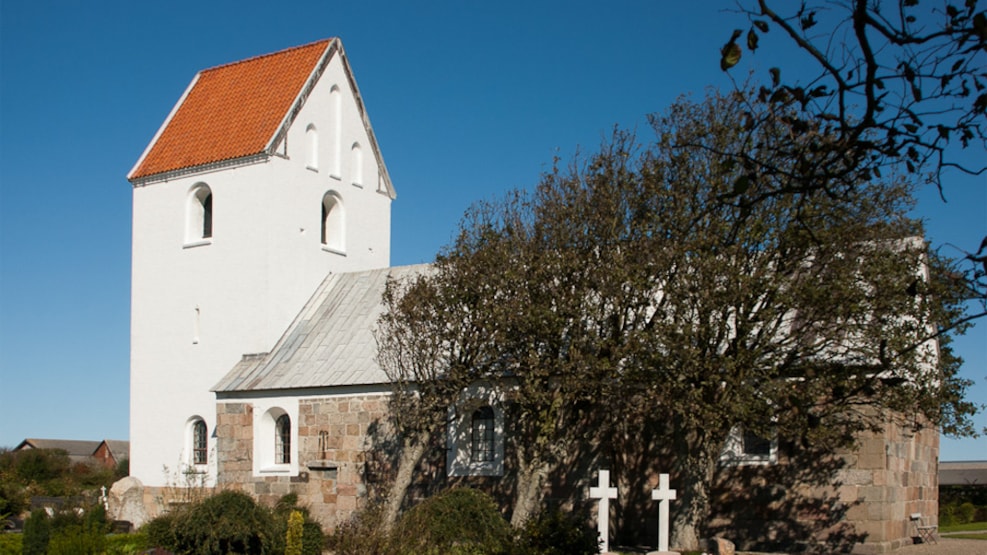 Helligsø Church
The village church Helligsø Church is located southwest of the parish near Nissum Bredning in the Limfjord.
Helligsø Church has a Romanesque choir and nave. The original north door is still in use. The south door is walled.
The porch was built around 1875 and the tower in 1928.
The altar table is made of granite blocks. The baptismal font is Romanesque. The altarpiece and pulpit in Renaissance style from around 1600.
The choir arch crucifix dates from 1450-1500. The parsonage from 1770.
At the entrance there is a memorial stone for Bishop Erik Jensen made by the artist Erik Heide.
PHOTOS: Niels Clemmensen
VisitNordvestkysten © 2023