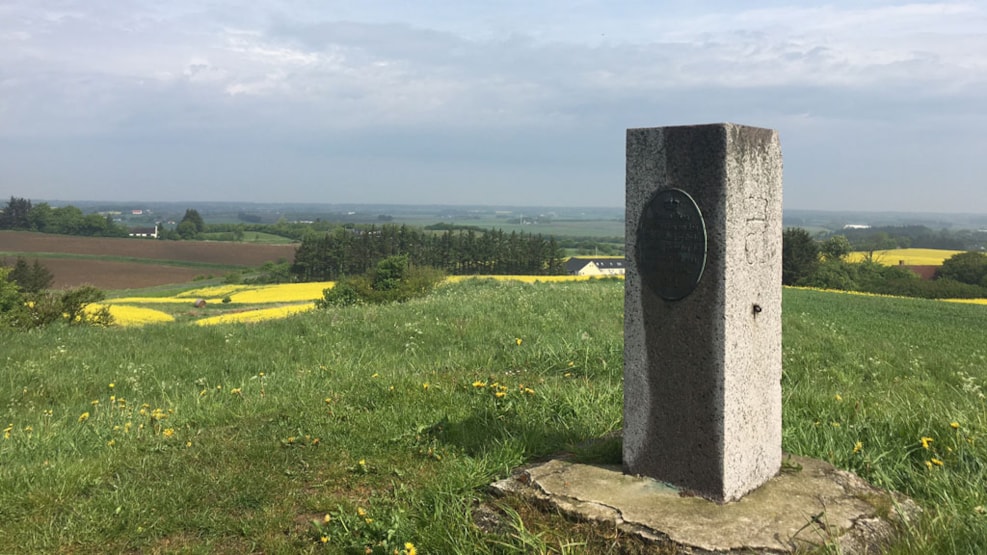 Hellehøj (burial mound)
Hellehøj is a burial mound from the Bronze Age and is one of Denmark's highest hills. Enjoy the stunning view from the top of the hill.
Hellehøj (89 MAMSL) is a Bronze Age burial mound - (approx. year 1800 BC) placed on a moraine hill from the Ice Age. The burial mound is strongly diminished. Assumedly it have been 4 meters high and 18 meters in diameter. Hellehøj is protected area since 1972.
Hellehøj is one of Denmark's highest hills and from the top; there is a magnificent view all around the horizon with Skagen in the north and Hjørring to the southeast.
The Panorama cycle routes "Højt over havet" og "I fiskens tegn" goes right past Hellehøj, and with this cycle routes you will be nicely challenged by the hilly landscape south of Hirtshals.