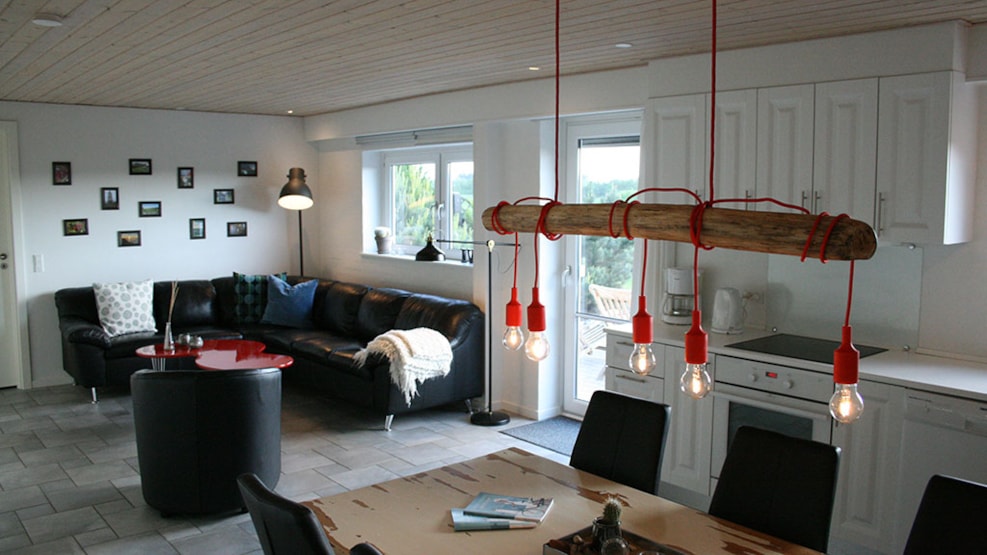 Havrevang
Havrevang is originally a four-length farm, which has now been converted into holiday apartments surrounded by magnificent nature.
Havrevang is originally a four-winged farm that can be dated back to the 1800s, where it back then had happy cows in stables and in the fields.
Today it is completely rebuilt and contains among other things holiday apartments, where there is room for a relaxing holiday or two, an active vacation for the big family or the big wedding party.
One of the wings is rebuilt into a special party venue that still holds a little touch of the old days when the beautiful beam construction is preserved which gives the room a special touch.
In connection to the farm there is a patio that lies in leeward and there is great opportunity to welcome guests with a glass of wine or a cup of coffee.
Here we are surrounded by raw and magnificent nature in the outskirts of Lønstrup with a view to Rubjerg Knude and within walking distance to city and beach.
We can offer:
2 luxury apartments for 8 pers (4 bedrooms) with spa and sauna.
5 standard apartments for 6 persons.
Wireless wifi in all apartments and own terrace.
Outside there is space for play and games in the field of grass with two football goals and there are two playgrounds.
There is opportunity to purchase breakfast basket or tapas basket.
Additionally, a party venue can be rented for private parties and for meetings and conferences.  
VisitNordvestkysten © 2023