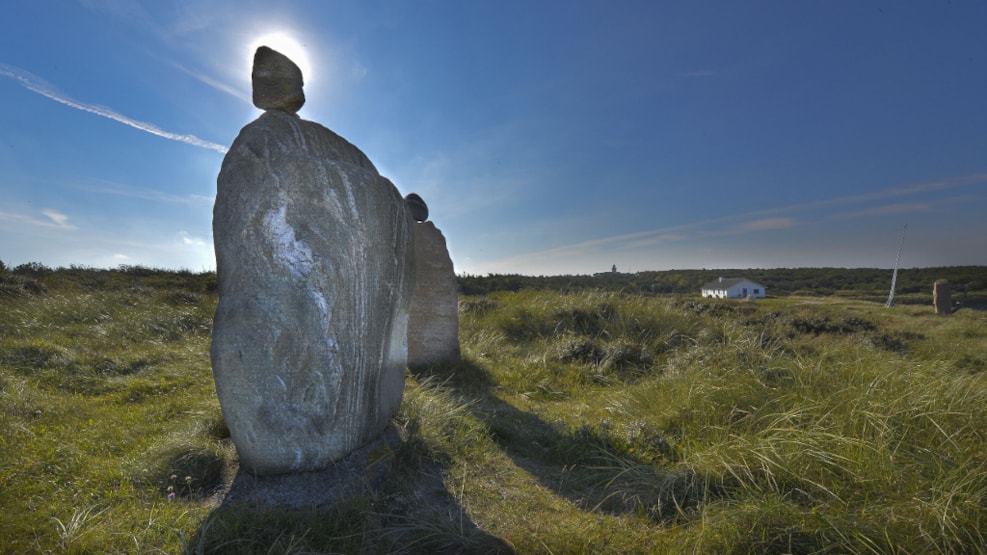 Havhaven (Garden and Gallery)
Havhaven is a wild garden that is dominated by a number of small and large stones that form the shape of a ship.
The gallery is perched on the slope above the harbour. Throughout the summer there are exhibitions by Danish, as well as other North Atlantic artists. Outside the gallery is "Havhaven" (the Seagarden) which is dominated by a number of stones in different sizes. Together they form a ship with "Vindharpen" (The Windharp") in the front and "Stolen" ("The Chair") as sternpost.
VisitNordvestkysten © 2023