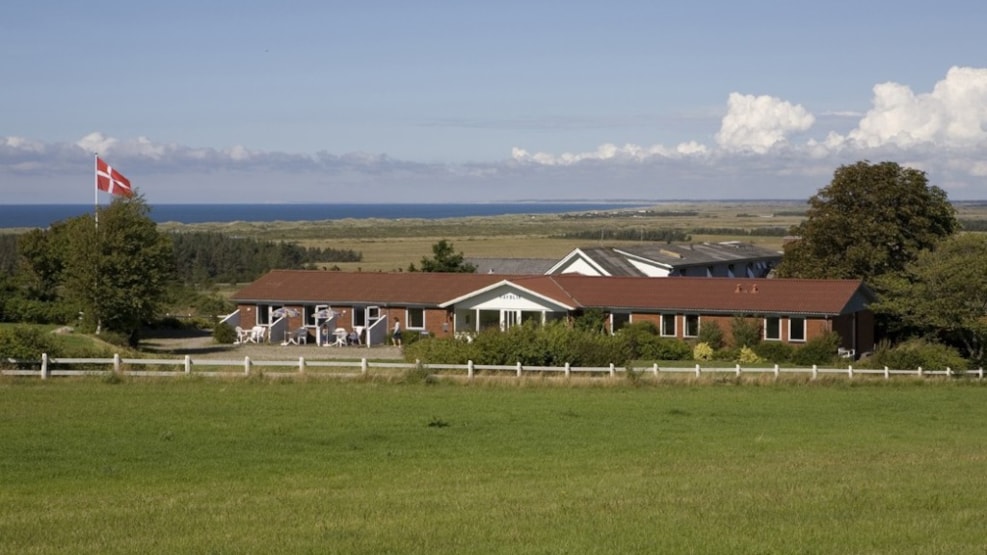 Havblik B&B og Ferielejligheder
HAVBLIK B&B + Holiday Apartments is located with an undisturbed view over the North Sea by the beach town Slettestrand. It's surrounded by Svinkløv Plantation and the valley Fosdalen a few miles from Svinklovene.  The buzz words here are nature, ecology, health and creativity.
The kitchen serves an organic breakfast and the option to pack yourself a lunch. We grow our own vegetables, fruits and grain, and have animals that graze in the preserved, lush valleys. 

As hotelkeepers, we enjoy being able to share with others this unique location situated in one of the most beautiful areas of Denmark. We hope that many guests will find their way to HAVBLIK and enjoy the spectacular, wide and unbroken views of the sea, the ancient moraine landscape with its fertile valleys and the "blue hills" of Lien.

Here, children and adults alike can roam the beautiful surroundings or enjoy the playground. You can also walk directly to the sea on a beautiful natural path through the unique and varied landscape. 

In this fantastic spot you can choose to be more secluded in one of our holiday apartments or enjoy the company of others by choosing a room. We have 5 holiday apartments and 16 rooms. No matter what you choose, you will be struck by the magnificent views from every window.
VisitNordvestkysten © 2023