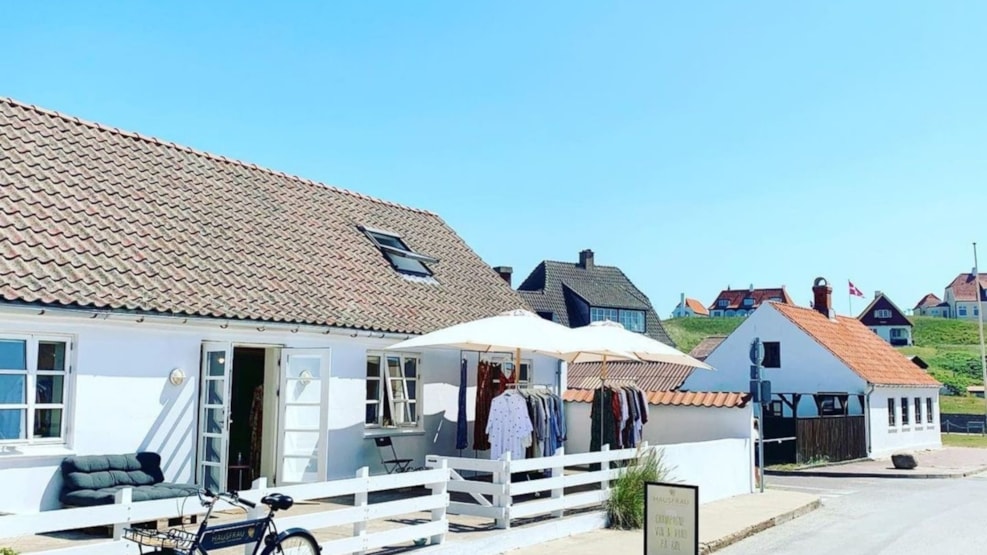 Hausfrau Lønstrup
In 2019, the sisters Lene and Lise Lassen from Silkeborg realized the dream of a fashion store in beautiful Lønstrup. The atmosphere in the authentic old fishing village, Lønstrup, has gone completely to the heart of us, and after 2 wonderful summers with fine experiences in a pop-up shop, we take the leap from spring 2022 to creating a year-round business in Lønstrup.
HAUSFRAU is based in Silkeborg, from where we have run a nice, reputable multi-brand business and webshop under the same name since 2006, and our 'mini HAUSFRAU' business in Lønstrup thus contains a fine, hand-picked selection of the best from our universe at home in Silkeborg. You will find both Danish and foreign fashion + access from profiled designer brands, we embrace a wide range and present both feminine and classic fashion to young girls and women of all ages.
HAUSFRAU can be found in the atmospheric old white farmhouse at the end of Strandvejen near NyForm, we have both beach views and a charming terrace. Enjoy the peace and the view - welcome inside our welcoming and inspiring universe, welcome to HAUSFRAU!
HAUSFRAU
Strandvejen 128A, Lønstrup
info@haus-frau.dk
VisitNordvestkysten © 2023