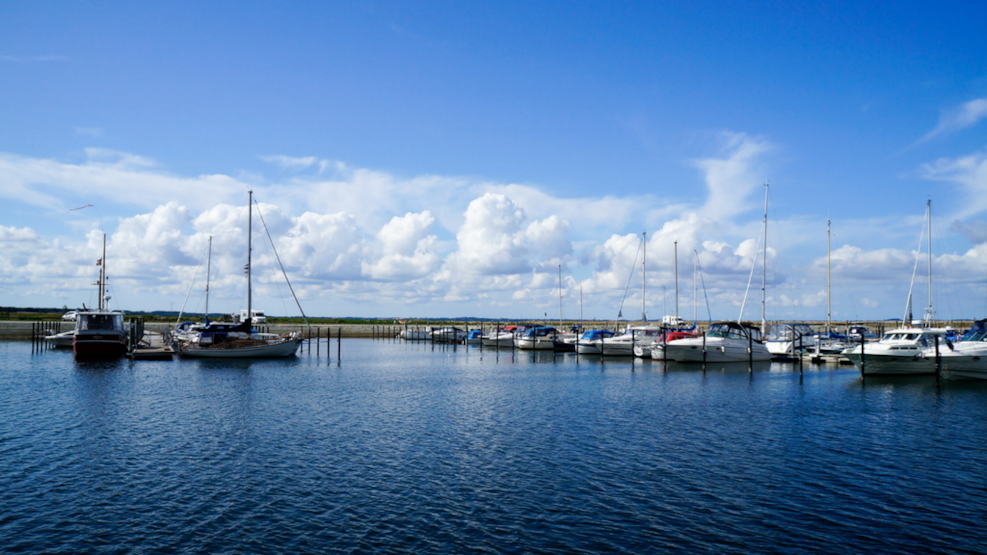 Handbjerg Marina - Nature
The cozy Handbjerg Marina is located in Venø bay in the beautiful Limfjord between Vinderup and Struer. The Marina is placed in beautiful natural surroundings with a rich birdlife. Please keep you dog leach. At the Marina you can enjoy an ice creame and a cup of coffee at Café Isbåden and enjoy a meal at Restaurant Pavillonen.
One of the best beaches is found here at Handbjerg, due to sandy ground. It is perfect for families with youngsters, because of the shallow waters. The area is also perfect for surfing.
Try the Marina's path of senses, where you on bare feet can experience the different kinds of courses of natural materials of sand, gravel, and shells. The Marina has a gear bank, where you can rent bycycles for adults, kayaks, SUP etc.
Good roads for cycling and enjoy the beautiful view of Handbjerg beach on the way. There is shopping opportunities in Vinderup, 3 km. away. See the sights here.
VisitNordvestkysten © 2023