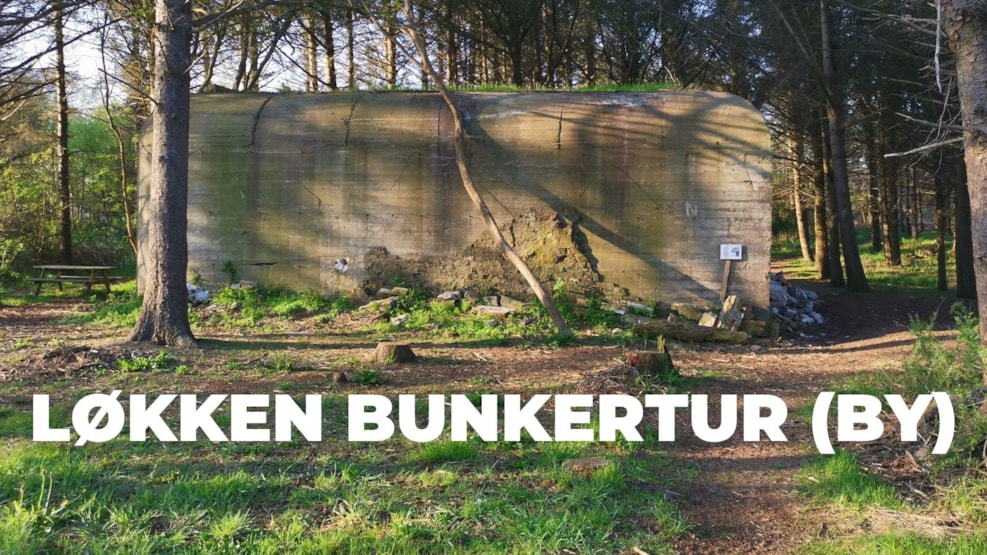 Guidet tour - The Bomb Shelters (inner city)
*This tour is conducted in Danish*
During the winter break, visitors can join on this guided tour on the upcoming bunker trail. Even if there is a long way to go, the task group have already made big progress.
Løkken looks forward to adding a new and exciting trail to the list of trekking routes and trail. On this occasion the task force for this project wishes to share the story, their mission, and their progress on route.
Most of the trail is established and looks forward getting proper signs and improvements to the bunkers from the WW2. The bunkers in these parts of the area have been forgotten by the growth of trees and brushes and have not been visible or approachable until today.
If you are interested in joining this tour, then show up outside Løkken Tourist Office where the guides will meet you. The tour lasts approx. 2 hours and will lead through wooded areas, pavements, sand dunes and on the beach. So practical shoes are required and clothing according to the weather.