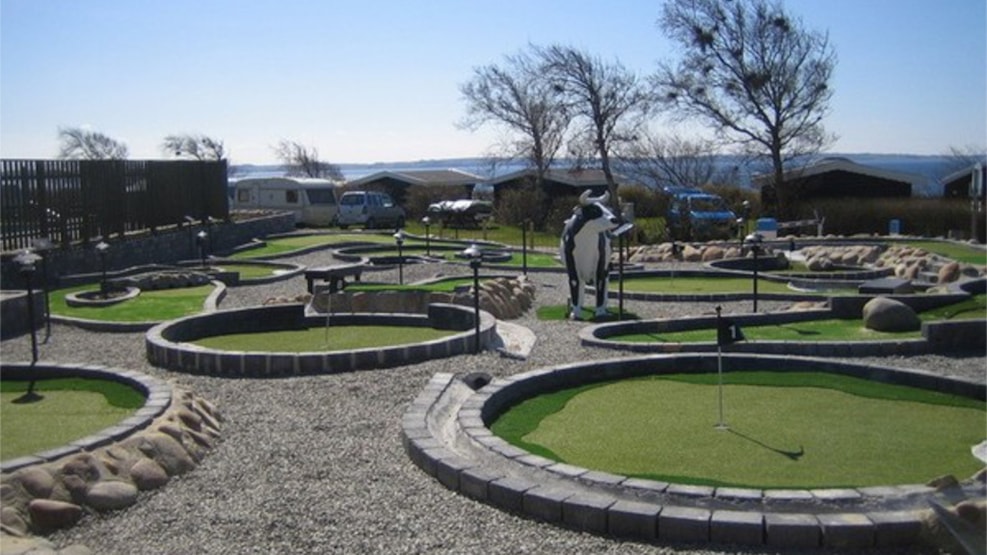 Fun & Play Golf - Thisted Camping
Thisted Camping's Fun & Play golf course has a suitable mix of challenges and ease, so it appeals to both children and adults.
Fun & Play golf must not be compared to regular mini golf.
Fun & Play golf is the ultimate in mini golf as the courses are different with slopes, pipes and water obstacles, among other things.
The courses are exciting and challenging with streams and holes surrounded by a unique environment.
The holes can be played in two different ways on different levels so that children and adults, beginners and experienced players can play against eachother.

The courses are constructed with artificial grass which gives you an experience of how fast the golf ball moves.