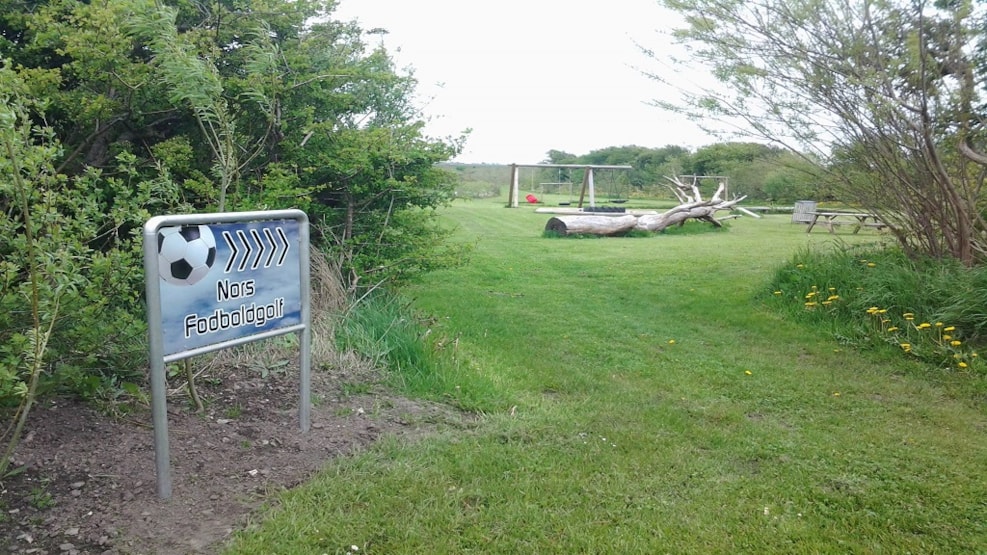 Football-Golf in Nors
Nors Fodboldgolf is a fun and different activity for children and adults of all ages.
At the same time as you and the family play, you can enjoy our lovely nature close to National Park Thy.
As the name suggests, the game is a mix of football, golf and miniature golf.
You do not need any prior knowledge. Everyone can take part in the fight to get football in the hole with as few kicks as possible. Only you are healthy on a good laugh with family, friends, colleagues, schoolmates etc.